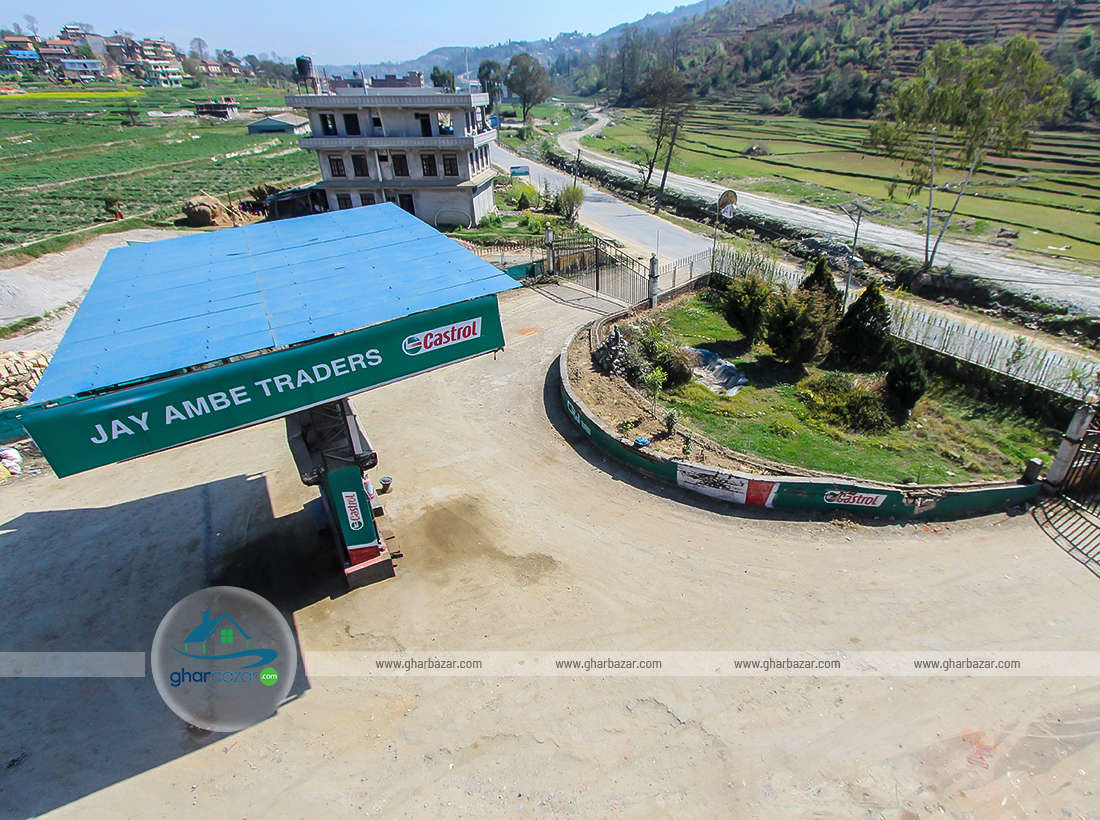 Petrol Pump at Panauti
GB06871
Rs. 13,50,00,000 (Negotiable)

(Thirteen crore fifty lakh )
Contact Information
Binod Banjara
maheshwor_b@yahoo.com
Property Details
Built on: 2061 B.S.
Land area: 3-5-0-0
House area: n/a
Key Features
Reserve Tank:
- 32000 litre for diesel
- 8000 litre for petrol
Overview
Petrol Pump at Panauti
Location:
Thadobato, Panauti, Kavre, Nepal
Jaya Ambe Traders petrol pump is available for sale at Panauti, Kavre.
This property has a total land area of 3 ropani 5 aana. It is situated in the prime location of Banepa-Panauti Highway in Thadobato. It has access to 8 meter highway road. The property has reserve tank of 32000 litre for diesel and 8000 litre for petrol.
This property consist of 4 bedrooms. Other facilities are also available such as drainage system, garden, water supply, electricity and a spacious compound. Currently, the owner has selling 3000 litre petrol and 12-20000 litre diesel per day. Maharajgunj Talimkendra is opening very soon opposite to this property.
The price for this property is 13 crore 50 lakh.
Property Details
Area, Room & Floor Details
Land area: 3-5-0-0
House area: n/a
Flat area: n/a
Parking area: n/a
Other Details
FACED TOWARDS: None
CATEGORY: Land (Commercial/Residential)
TYPE: None
CODE: GB06871
Update: 4 years ago
Views: 4381
Accessibility
LOCATION: Thadobato, Panauti, Kavre, Nepal
ROAD DESCRIPTION: 26 Feet
ROAD TO HOUSE: n/a
Facilities and Amenities
Electricity
Water Supply
Parking
Garbage Disposal
Telephone
Internet
Well
Garden
Drainage
Reserve Tank