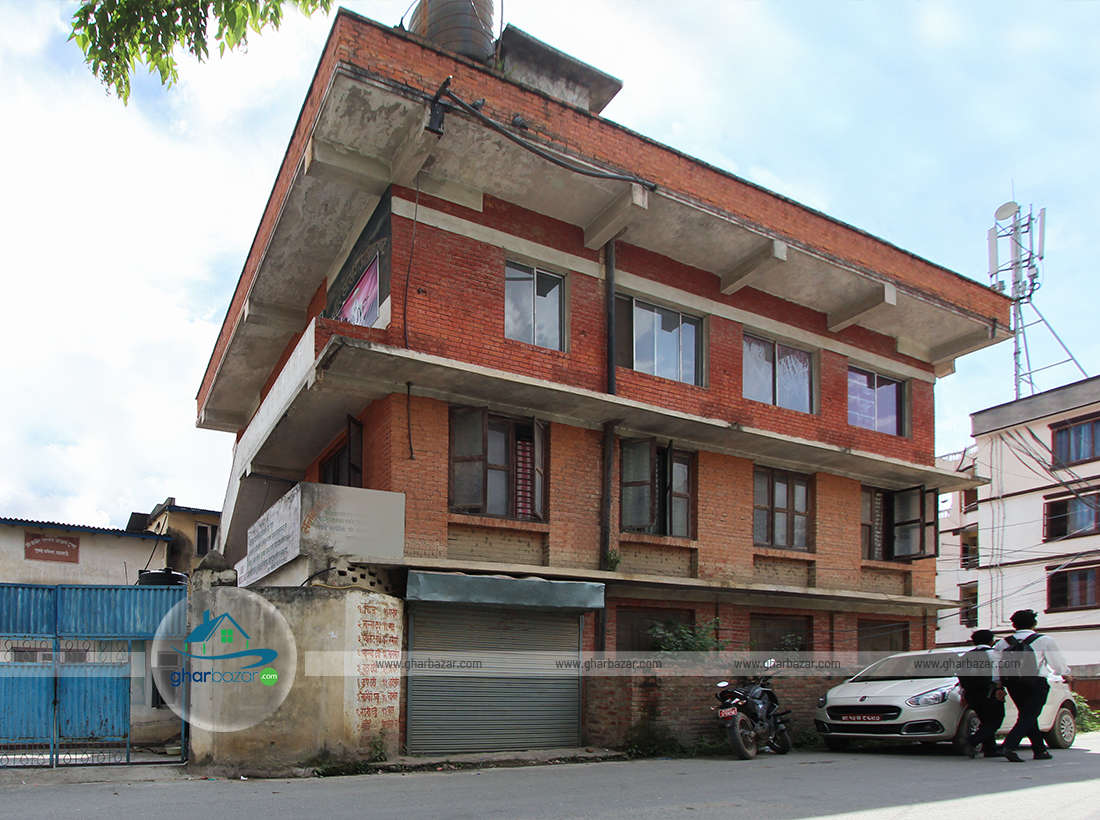 Office Space at Mid-Baneshwor
GB07256
Rs. 40,000 / month (Negotiable)

(Forty thousand per month)
Property Details
Built on: 2042 B.S.
Land area: 0-6-0-0
House area: n/a
Beds: -
Living: -
Kitchen: -
Bathrooms: 2
Overview
Office Space at Mid-Baneshwor
Location:
Puja Pratisthan Marg, Mid Baneshwor, Kathmandu, Nepal
Office Space is available for rent in 3rd floor at Kabir Satsang Ashram Trust, Mid-Baneshwor, Kathmandu. It has access to 20 ft wide road. The building is facing towards North-East direction. The total land area is 6 aana and the area of the flat is around 1050 sq. ft. This property is suitable for Co-operatives, NGOs, INGOs, Insurance Companies, Corporate Offices, stores etc.
The rent price for this space is 40 thousand per month.
Property Details
Area, Room & Floor Details
Land area: 0-6-0-0
House area: n/a
Flat area: 1050 Square feet
Parking area: n/a
beds: -
living: -
kitchen: -
Bathrooms: 2
Floors: 3
Other Details
FACED TOWARDS: North-east
CATEGORY: House (Residential)
TYPE: Pillar System
CODE: GB07256
Update: 3 years ago
Views: 2081
Furnishing: Not Furnished
Accessibility
LOCATION: Puja Pratisthan Marg, Mid Baneshwor, Kathmandu, Nepal
Main road Distance: 50m
ROAD DESCRIPTION: 20 Feet
ROAD TO HOUSE: n/a
Facilities and Amenities
Electricity
Water Supply
Drainage