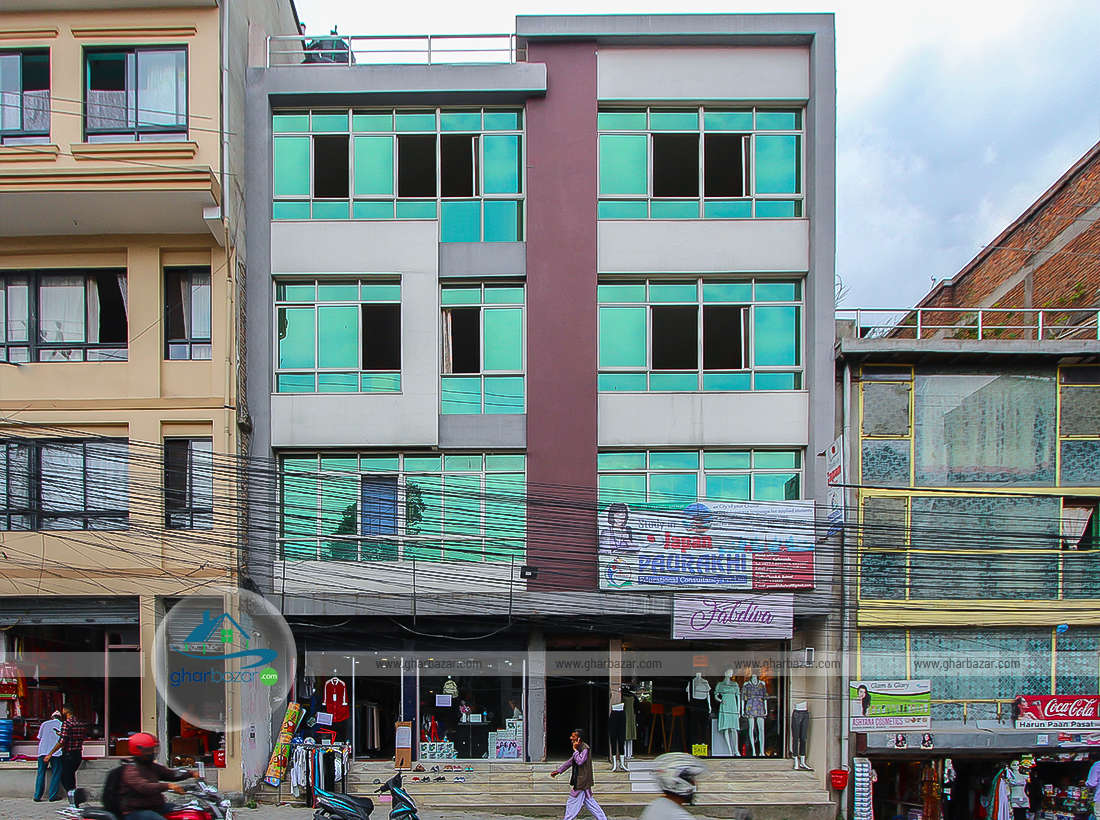 Office Space at Dillibazar
GB07179
Rs. 65,000 (Negotiable)

(Sixty five thousand per month)
Property Details
Built on: 2073 B.S.
Land area: 0-4-2-0
House area: n/a
Beds: -
Living: -
Kitchen: -
Bathrooms: 1
Overview
Office Space at Dillibazar
Location:
Dillibazar, Kathmandu, Nepal
This office space (shutter) is available for rent at Dillibazar Oralo near Batuleghar, Kathmandu. It is attached with 30 feet wide pitched main road. The building is facing towards North direction. It is built in the area of 4 aana 2 paisa and the area of shutter is 500 sq ft. It is suitable for co-operate offices, bank, insurance, stationery etc. The rent price for this shutter is 65 thousand per month.


Another shutter is also available for rent in the same building. The area of this shutter is 250 sq. ft.
Property Details
Area, Room & Floor Details
Land area: 0-4-2-0
House area: n/a
Flat area: 500 Square feet
Parking area: n/a
beds: -
living: -
kitchen: -
Bathrooms: 1
Floors: 0
Other Details
FACED TOWARDS: North
CATEGORY: Office Space (Residential)
TYPE: Pillar System
CODE: GB07179
Update: 3 years ago
Views: 1773
Furnishing: Not Furnished
Accessibility
LOCATION: Dillibazar, Kathmandu, Nepal
Main road Distance:
ROAD DESCRIPTION: 30 Feet
ROAD TO HOUSE: n/a
Facilities and Amenities
Electricity
Water Supply
Earthquake resistant