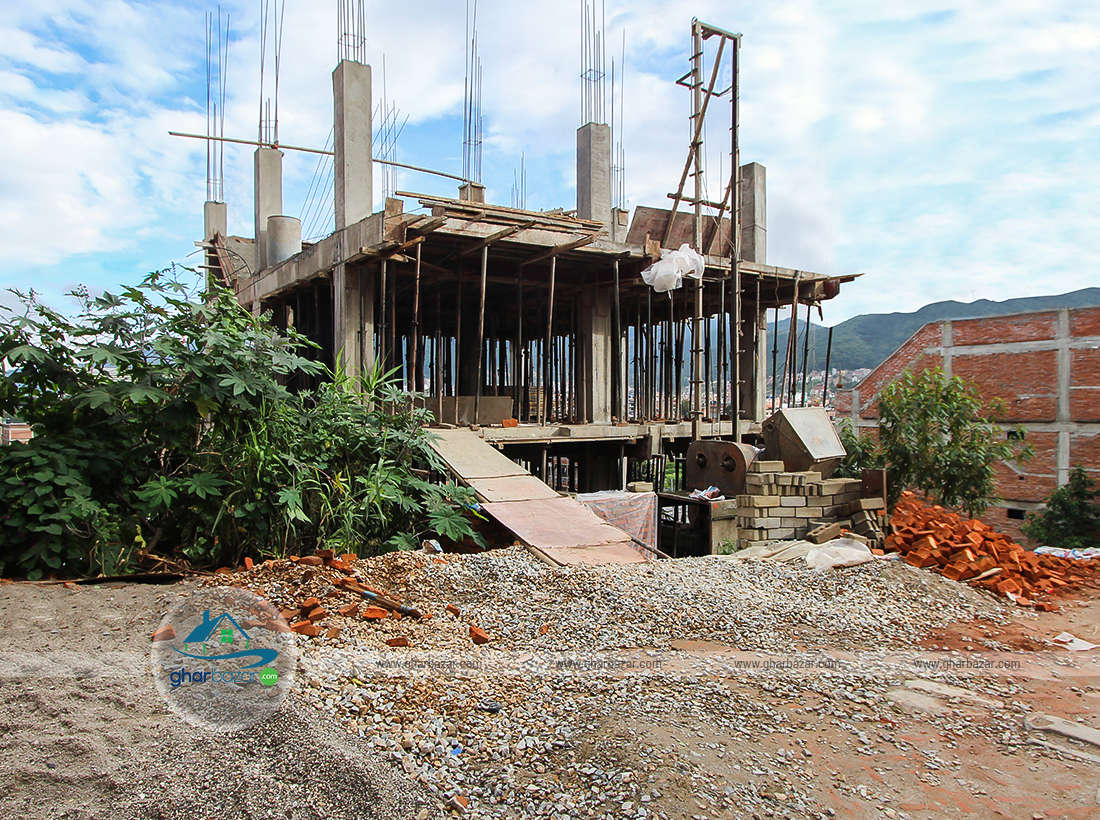 Office Space at Bhaktapur
GB07349
Rs. 20,000 (Negotiable)

(Twenty thousand per floor)
Property Details
Built on: 2076 B.S.
Land area: 0-5-2-0
House area: n/a
Beds: -
Living: -
Kitchen: -
Bathrooms: 8
Overview
Office Space at Bhaktapur
Location:
Dudhapati, Bhaktapur, Nepal
This commercial building is located in the prime commercial area at Dudhpati, Bhaktapur. It is in front nearly 50 meter from Bhaktapur Buspark and nearby Ganesh School. It has access to 23 feet wide road.
This is a 6 storied commercial building in which 3 floors are available for rent in Ground floor it consists big space which can be used for go down, 1st floor cab be used for training center, restaurant and other official propose, 2nd floor which have 2 shutters and 3rd floor it consists 4 rooms. The total land area is 5 aana 2 paisa and the flat area is 900 sq. ft. The rent price for ground floor, 1st floor and 3rd floor is 20 thousand per month and for 2nd floor with 2 shutter is 34 thousand per month.

Property Details
Area, Room & Floor Details
Land area: 0-5-2-0
House area: n/a
Flat area: 900 Square feet
Parking area: n/a
beds: -
living: -
kitchen: -
Bathrooms: 8
Floors: 6
Other Details
FACED TOWARDS: West
CATEGORY: Office Space (Residential)
TYPE: Pillar System
CODE: GB07349
Update: 3 years ago
Views: 1843
Furnishing: Not Furnished
Accessibility
LOCATION: Dudhapati, Bhaktapur, Nepal
Main road Distance: 100m
ROAD DESCRIPTION: 23 Feet
ROAD TO HOUSE: n/a
Facilities and Amenities
Electricity
Water Supply
Drainage
Earthquake resistant
Internet
Garbage Disposal
Parking