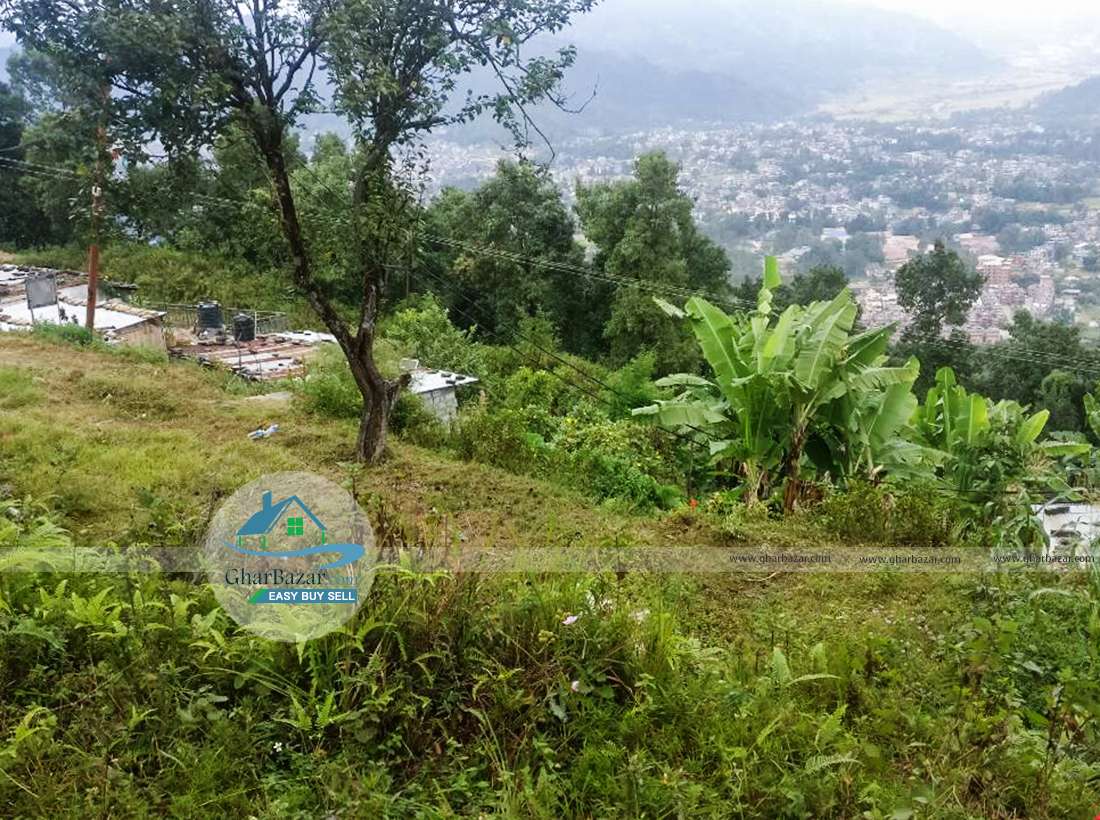 Land at Pokhara, Sarangkot
GB05403
Rs. 3,60,00,000 (Negotiable)

(3 crore 60 lakh)
Property Details
Land area: 0-5-2-0, 0-6-0-0, 4-8-0-0
House area: n/a
Overview
Land at Pokhara, Sarangkot
Location:
Pokhara, Near Himalayan Front Gate Hotel, Kaski, Nepal
The plotting land from Plot 1) 5 aana 2 paisa, Plot 2) 6 aana and Plot 3) 4 ropani 8 anna is
available
for sale at Sarangkot, Pokhara. It is located at peaceful, pollution-free with nice view of Pokhara city and mountain. Plot 1 and 2 is near the Himalayan Front Hotel Gate and has connected to the black topped road. Plot 3 has
perfect view of Pokhara city and lush green jungles which is also just beside the Himalayan Front Hotel. It has
graveled road access. The property
( plot 1 ,2,3 )
selling price is total Rs. 3 crore 60 lakh. Barter facility is also available.
Property Details
Area, Room & Floor Details
Land area: 0-5-2-0, 0-6-0-0, 4-8-0-0
House area: n/a
Flat area: n/a
Parking area: n/a
Other Details
FACED TOWARDS: South-east
CATEGORY: Land (Commercial/Residential)
TYPE: None
CODE: GB05403
Update: 5 years ago
Views: 7676
Accessibility
LOCATION: Pokhara, Near Himalayan Front Gate Hotel, Kaski, Nepal
ROAD DESCRIPTION: -
ROAD TO HOUSE: n/a