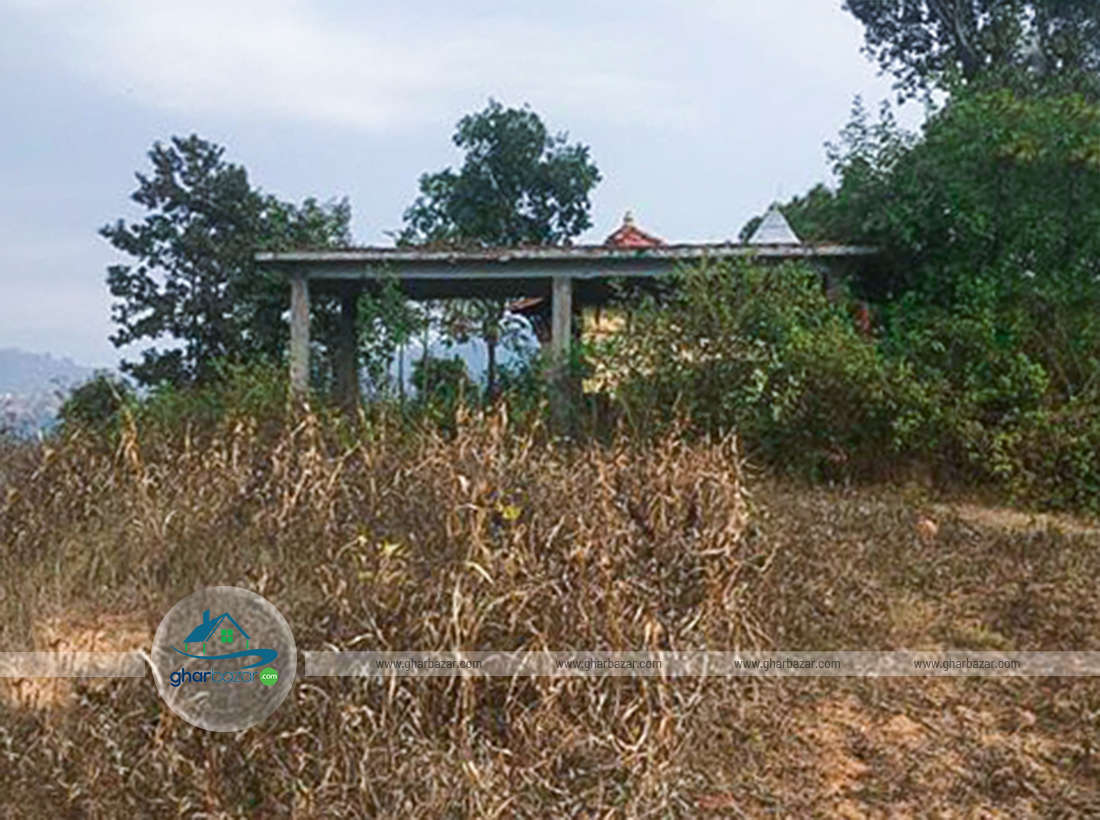 Land at Panchkhal, ward-6
GB07640
Rs. 16,00,000 (Negotiable)

(Sixteen lakh per ropani)
Property Details
Land area: 24-6-4-0
House area: n/a
Overview
Land at Panchkhal, ward-6
Location:
Panchkhal, Kavre, Nepal
Beautiful land at Panchkhal ward no 6 is available for sale. It is in a distance fo 1.5 km from Araniko Highway. It has 16 feet road access on the South-East, and connected to Dhungana Besi Mahankal Devisthan hill. Beautiful scene of the Himalayas can be seen on the North. It also has facilities of water and electricity. The price of this property is 16 lakh per ropani.


Details of the land:
Kitta no. 752 - area 17-12-1-0
Kitta no. 764 - area 6-2-3-0
Kitta no. 1- 609 area 0-8-0-0
Total area 257.37 square meter

Please contact 9841846470 for more details.
Property Details
Area, Room & Floor Details
Land area: 24-6-4-0
House area: n/a
Flat area: n/a
Parking area: n/a
Other Details
FACED TOWARDS: None
CATEGORY: Land (Commercial/Residential)
TYPE: None
CODE: GB07640
Update: 2 years ago
Views: 2489
Accessibility
LOCATION: Panchkhal, Kavre, Nepal
ROAD DESCRIPTION: 16 feet
ROAD TO HOUSE: n/a