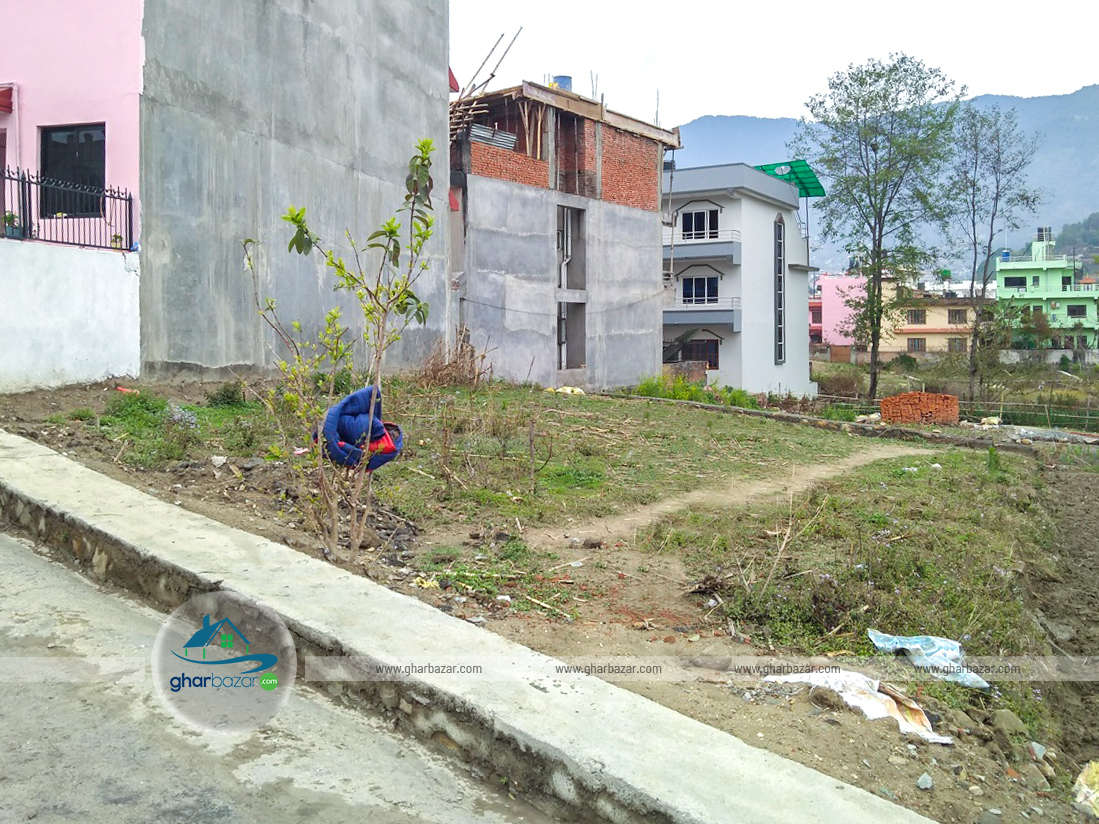 Land at Chapali, Budhanilkantha
GB07235
Rs. 23,00,000 (Negotiable)

(Twenty three lakh per aana)
Overview
Land at Chapali, Budhanilkantha
Location:
Chapali, Budhanilkantha, Kathmandu, Nepal
Land on sale at Srijana Tole, Bhrikuti Marga, Budhanilkantha, Kathmandu. This land has an area of 5 aana 3 paisa. It has access to 20 feet wide pitched road.There is proper management for drainage as well as good water supply in this locality. This land is suitable for residential purpose and located in the distance of 300 meter from Chapali Chowk, Budhanilkantha road. This property is facing towards South. The selling price of the property is 23 lakh per aana.

Note: Owner will provide free map of house/land to interested customer.
Property Details
Area, Room & Floor Details
Land area: 0-5-3-0
House area: n/a
Flat area: n/a
Parking area: n/a
Other Details
FACED TOWARDS: South
CATEGORY: Land (Residential)
TYPE: Pillar System
CODE: GB07235
Update: 3 years ago
Views: 5559
Accessibility
LOCATION: Chapali, Budhanilkantha, Kathmandu, Nepal
Main road Distance: 300m
ROAD DESCRIPTION: 20 feet
ROAD TO HOUSE: n/a
Facilities and Amenities
Electricity
Water Supply
Telephone
Internet
Well
Drainage
Rental Income