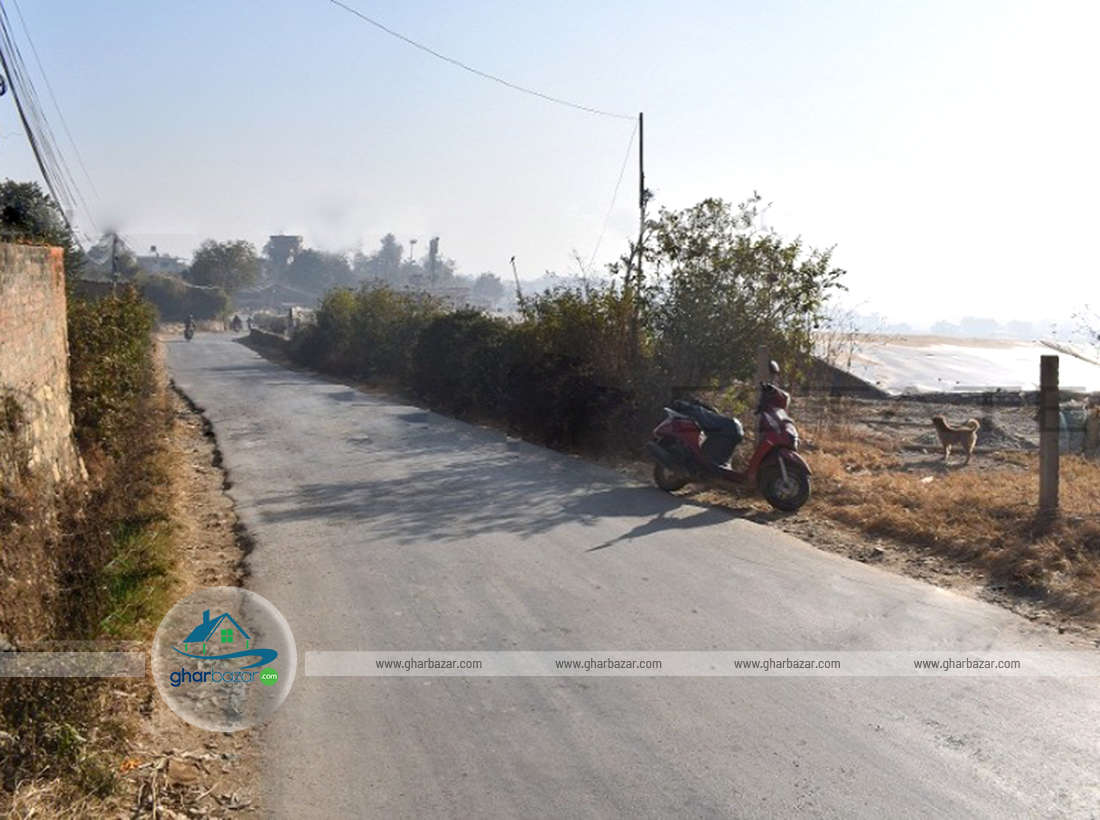 Land at Bhatkepati, Machhegaun
GB07921
Rs. 23,00,000 (Negotiable)

(Twenty three lakh )
Overview
Land at Bhatkepati, Machhegaun
Location:
Machhegaun, Kritipur, Lalitpur, Nepal
A beautiful residential land at Bhatkepati, Machhegaun, Kirtipur near Green Village School is available for sale.
It has access of 22 ft pitch main road touch. Land is touched by two roads, one is 22 ft pitch main road and another one 10 ft gravel road but this 10 ft road is made just to enter another newly constructed building and that's the end. Land is on height and has very beautiful view. Water is fully available. Property price is
23 lakh per anna.
Property Details
Area, Room & Floor Details
Land area: 0-6-0-0
House area: n/a
Flat area: n/a
Parking area: n/a
Other Details
FACED TOWARDS: None
CATEGORY: Land (Residential)
TYPE: None
CODE: GB07921
Update: 2 years ago
Views: 4262
Accessibility
LOCATION: Machhegaun, Kritipur, Lalitpur, Nepal
ROAD DESCRIPTION: 22 feet
ROAD TO HOUSE: n/a