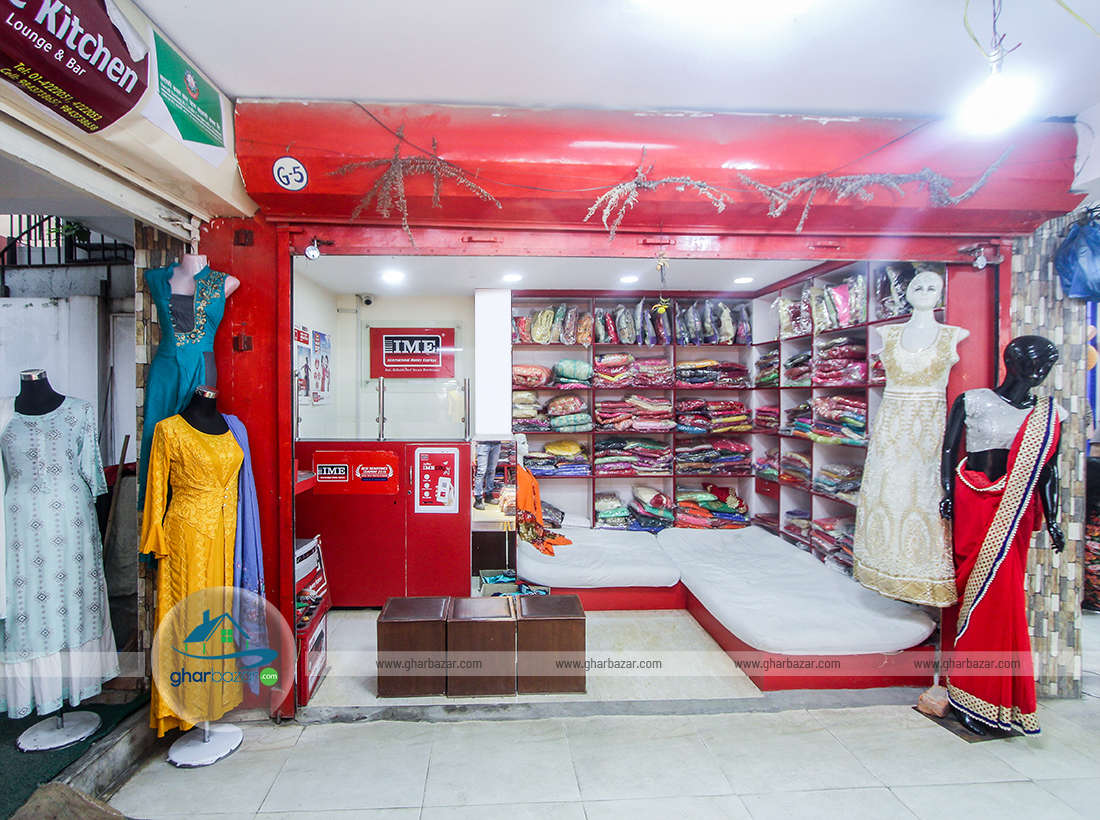 Ladies Clothing Shop with remittance counter
GB08113
Property Details
Land area: 0-0-0-0
House area: n/a
Beds: -
Living: -
Kitchen: -
Bathrooms: -
Key Features
It has inverter backup, CCTV installed, Computer, Laser Photocopy Machine.
Overview
Ladies Clothing Shop with remittance counter
Location:
Mahaboudha, Kathmandu, Nepal
Remittance counter with ladies wholesale shop is available for sale at Mahaboudha, (Behind Bir Hospital), Kathmandu. This shop is very famous for Saree, Lehega, Kurta, Tops and other ladies clothing items. It is located inside of Aakar Complex ground floor.
Property Details
Area, Room & Floor Details
Land area: 0-0-0-0
House area: n/a
Flat area: n/a
Parking area: n/a
beds: -
living: -
kitchen: -
Bathrooms: -
Floors: 0
Other Details
FACED TOWARDS: None
CATEGORY: Office Space (Residential)
TYPE: Pillar System
CODE: GB08113
Update: 4 months ago
Views: 1082
Accessibility
LOCATION: Mahaboudha, Kathmandu, Nepal
ROAD DESCRIPTION: -
ROAD TO HOUSE: n/a
Facilities and Amenities
Electricity
Parking
Garbage Disposal
Telephone
Internet
Peaceful environment