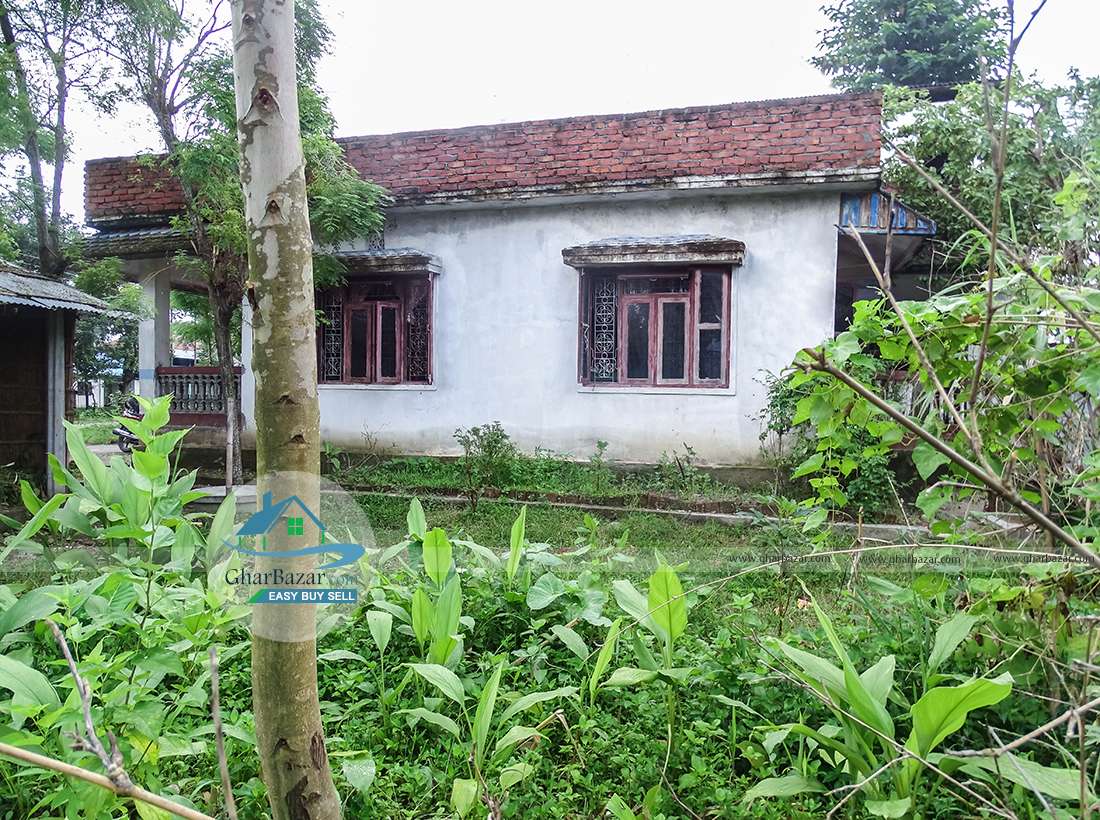 House/Land at Damak
GB03932
Rs. 65,00,000 (Negotiable)

(65 lakh )
Contact Information
डि पि घिमिरे
daiba.prasad@yahoo.com
Property Details
Built on: 2065 B.S.
Land area: 9659 Square feet
House area: 1822 Square feet
Beds: 4
Living: -
Kitchen: 1
Bathrooms: 1
Overview
House/Land at Damak
Location:
Krishna Mandir Chowk, Damak, Jhapa, Nepal
The house / land is located at Damak- 4, Jhapa. It has 16 ft road access.
It is faced towards east-west. It is 500 meter from Mahendra Rajmarg, Damak, Krishna Mandir. The total land area is 2 Kattha 14 Dhur. It has 1 storied house which is built in the area of 1822.5 sq ft. It is a semi furnished and ready to use. It has 4 bedrooms, 1 kitchen and 1 toilet. The property price is Rs.65 lakh including house.
Property Details
Area, Room & Floor Details
Land area: 9659 Square feet
House area: 1822 Square feet
Flat area: n/a
Parking area: n/a
beds: 4
living: -
kitchen: 1
Bathrooms: 1
Floors: 1
Other Details
FACED TOWARDS: East
CATEGORY: House (Residential)
TYPE: Pillar System
CODE: GB03932
Update: 5 years ago
Views: 11260
Furnishing: Not Furnished
Accessibility
LOCATION: Krishna Mandir Chowk, Damak, Jhapa, Nepal
Main road Distance: 500m
ROAD DESCRIPTION: 30 feet
ROAD TO HOUSE: n/a
Facilities and Amenities
Cable TV
Electricity
Parking
Garbage Disposal
Well
Garden
Drainage
Rental Income