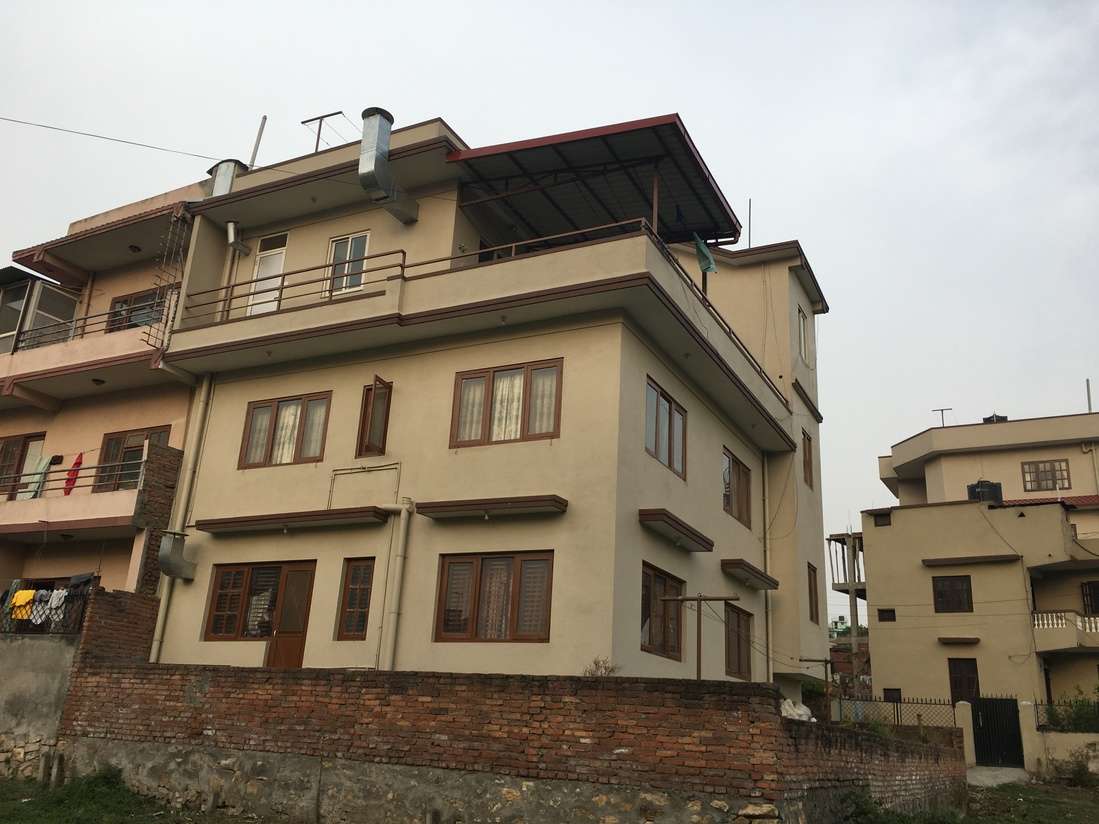 House at Sitapaila
GB08191
Rs. 2,90,00,000 (Negotiable)

(Two crore ninety lakh )
Expiry date: 2020-10-27 (in 27 days)
Contact Information
Pranish Balami
pranycbalami@gmail.com
Overview
House at Sitapaila
Location:
Sitapaila, Kathmandu, Nepal
Modern 2.5 storey house 800m outside from Sitapaila chowk is on sale. House is built in flat system. Basic facilities like grocery stores, pharmacy etc are nearby. Easy access to Salesberry, Subhechhya Hostipal, Manmohan Hospital.
Property Details
Area, Room & Floor Details
Land area:
House area:
Flat area:
Parking area:
beds: 6
living: 2
kitchen: 2
Bathrooms: 4
Floors: 2.5
Other Details
FACED TOWARDS: East
CATEGORY: House (Residential)
TYPE: Pillar System
CODE: GB08191
Update: 2 months ago
Views: 118
Accessibility
LOCATION: Sitapaila, Kathmandu, Nepal
Main road Distance: 800m
ROAD DESCRIPTION: 10
ROAD TO HOUSE: First turn after Kumari Mandir.
Facilities and Amenities
Cable TV
Electricity
Water Supply
Parking
Garbage Disposal
Telephone
Internet
Well
Garden
Drainage
Peaceful environment
Earthquake resistant
Reserve Tank