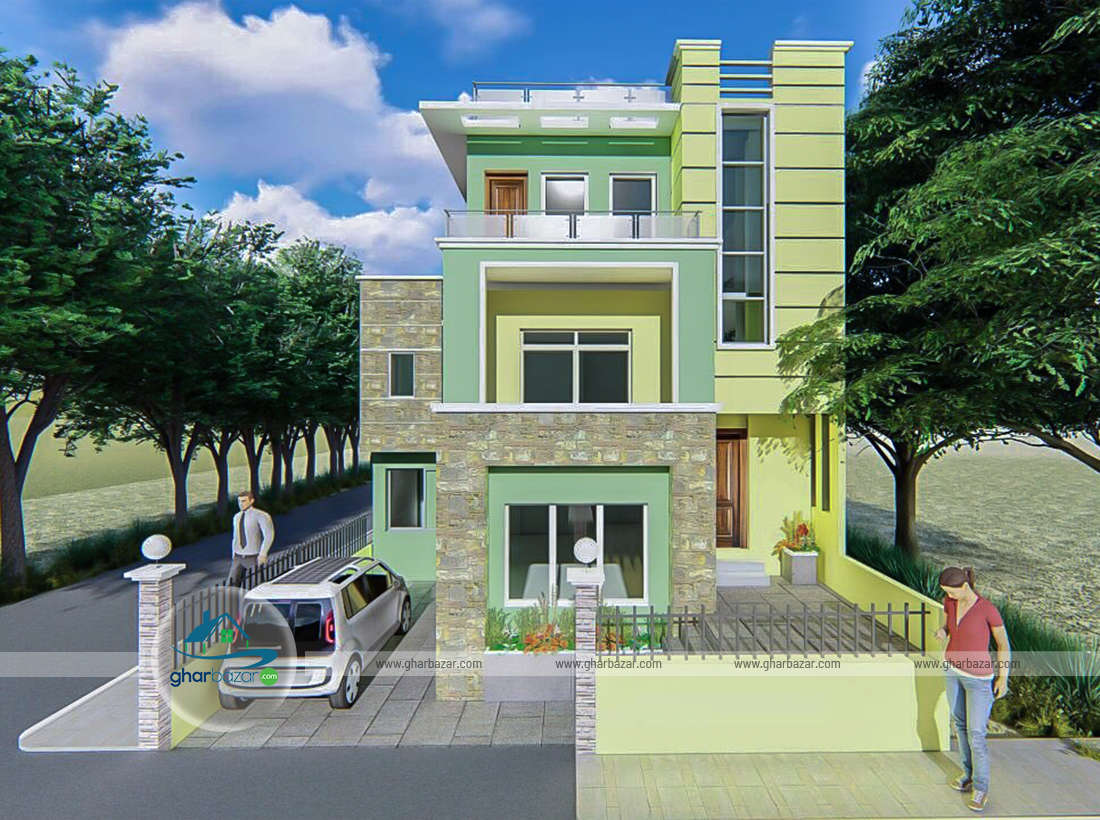 House at Sitapaila
GB06798
Rs. 2,10,00,000 (Negotiable)

(Two crore ten lakh )
Property Details
Built on: 2075 B.S.
Land area: 0-3-3-0
House area: 2250 Square feet
Beds: 4
Living: 2
Kitchen: 2
Bathrooms: 4
Overview
House at Sitapaila
Location:
Sitapaila, Kathmandu, Nepal
This newly built house is located at Sitapaila, Kathmandu. It is in a distance of 100m from Sitapaila, Ramkot highway. It has 13 ft/16 ft road access on 2 sides.
This is a 2.5 storied house built in the area of 3 aana 3 paisa. It faces towars East and has 4 bedrooms, 4 bathrooms, 2 kitchens, 2 living rooms, 1 store room and 1 puja room. It has reserve tank and has drainage and water supply facility.
The selling price for this property is 2 crore 10 lakh.
Property Details
Area, Room & Floor Details
Land area: 0-3-3-0
House area: 2250 Square feet
Flat area: n/a
Parking area: n/a
beds: 4
living: 2
kitchen: 2
Bathrooms: 4
Floors: 2.5
Other Details
FACED TOWARDS: East
CATEGORY: House (Residential)
TYPE: Pillar System
CODE: GB06798
Update: 3 months ago
Views: 13161
Accessibility
LOCATION: Sitapaila, Kathmandu, Nepal
Main road Distance: 100m
ROAD DESCRIPTION: 13ft /16ft
ROAD TO HOUSE: n/a