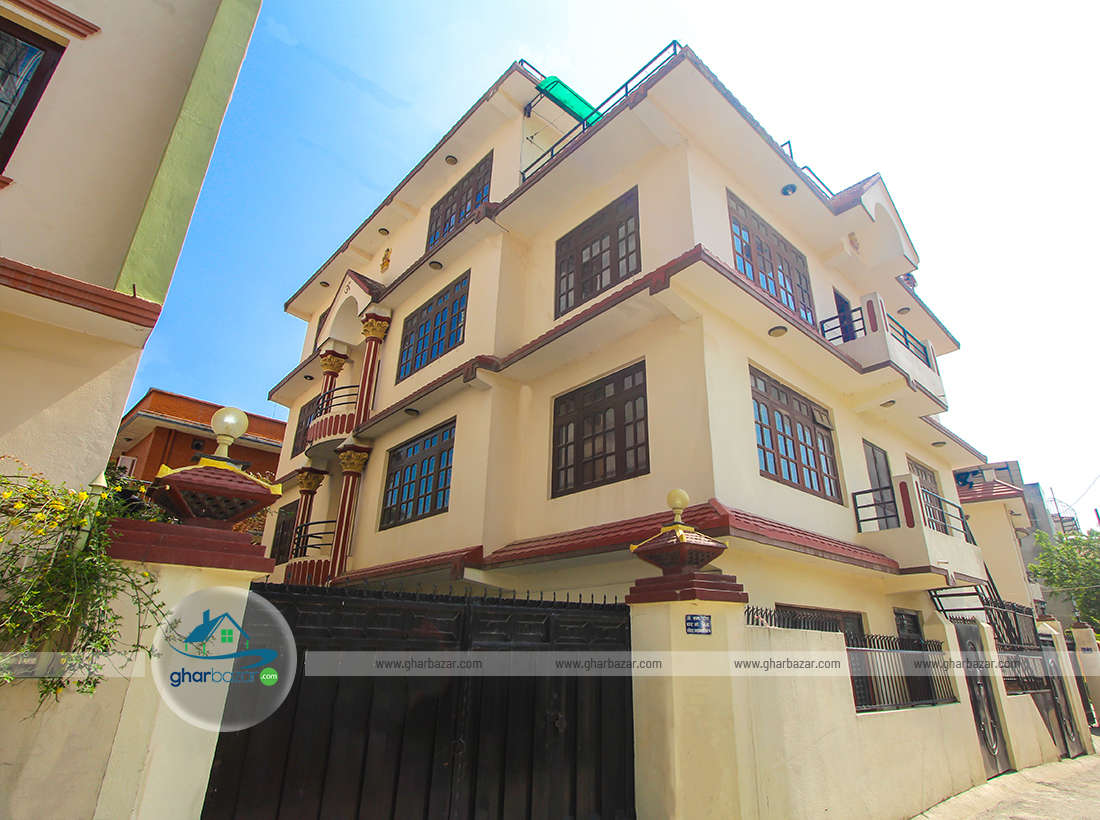 House at Nakhipot, Lalitpur
GB08846
Rs. 5,50,00,000 (Negotiable)

(Five crore fifty lakh )
Property Details
Land area: 0-7-0-0
House area: 0-5-0-0
Beds: 9
Living: 3
Kitchen: 3
Bathrooms: 5
Overview
House at Nakhipot, Lalitpur
Location:
Nakhipot, Lalitpur, Nepal
This 3.5 storied commercial/Residential building is located at Sangpang chowk near Ullens school, Nakhipot, Lalitpur. It has access to 13-20 feet pitched road. It is very feasible, well maintained, glass facet commercial/ Residential building with a beautiful rooftop. The total land area is 7
aana. This building is facing towards south direction. It is only 300 meter from main road. It has a large parking space which can hold upto 4-5 cars at a time. The selling price of the property is 5 Crore 50 Lakh.
Property Details
Area, Room & Floor Details
Land area: 0-7-0-0
House area: 0-5-0-0
Flat area: n/a
Parking area: n/a
beds: 9
living: 3
kitchen: 3
Bathrooms: 5
Floors: 3.5
Other Details
FACED TOWARDS: South
CATEGORY: House (Commercial/Residential)
TYPE: Pillar System
CODE: GB08846
Update: 2 years ago
Views: 4138
Furnishing: Not Furnished
Accessibility
LOCATION: Nakhipot, Lalitpur, Nepal
ROAD DESCRIPTION: 20 ft
ROAD TO HOUSE: n/a
Floor Details
Floor 1: Rs. 30,000 ( Thirty thousand per month )
Floor 2: Rs. 35,000 ( Thirty five thousand per month )
Floor 3: Rs. 80,000 ( Eighty Thousand per month )
Facilities and Amenities
Electricity
Water Supply
Solar Water
Cable TV
Parking
Garden
Rental Income