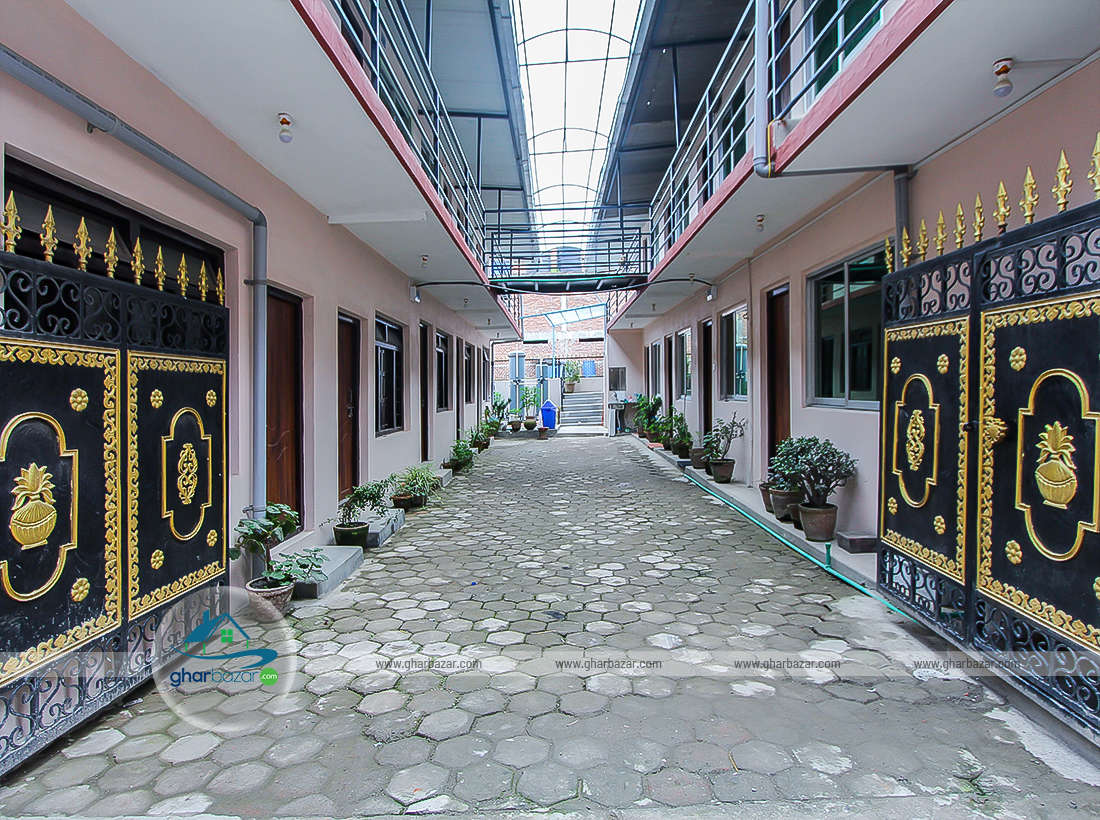 Hostel at Madhyapur Thimi
GB07351
Rs. 10,000 (Negotiable)

(Ten thousand per month)
Property Details
Built on: 2076 B.S.
Land area: 0-8-0-0
House area: n/a
Beds: 15
Living: -
Kitchen: 1
Bathrooms: 6
Key Features
- Free Wifi
- Food (Breakfast, Lunch, Dinner)
- Library (study room)
Overview
Hostel at Madhyapur Thimi
Location:
Madhyapur Thimi, Bhaktapur, Nepal
This Hostel offers affordable and comfortable living space to the students. It is located in Madhyapur Thimi which is in the heart of Bhaktapur city, close to Korean Hospital, Football Ground and Sano Thimi Campus.
There are a total of 15 rooms in the Hostel, in which total 40 students can live in.
We offer clean, affordable, safe rooms and food which include (breakfast, lunch, dinner). We have a facility of free WiFi and library (study room) also.
20% discount if you book before Tihar.

Property Details
Area, Room & Floor Details
Land area: 0-8-0-0
House area: n/a
Flat area: n/a
Parking area: n/a
beds: 15
living: -
kitchen: 1
Bathrooms: 6
Floors: 2
Other Details
FACED TOWARDS: West
CATEGORY: House (Commercial/Residential)
TYPE: Pillar System
CODE: GB07351
Update: 2 months ago
Views: 1022
Accessibility
LOCATION: Madhyapur Thimi, Bhaktapur, Nepal
ROAD DESCRIPTION: 15 feet
ROAD TO HOUSE: n/a
Facilities and Amenities
Electricity
Water Supply
Earthquake resistant
Garbage Disposal
Parking
Internet
Garden