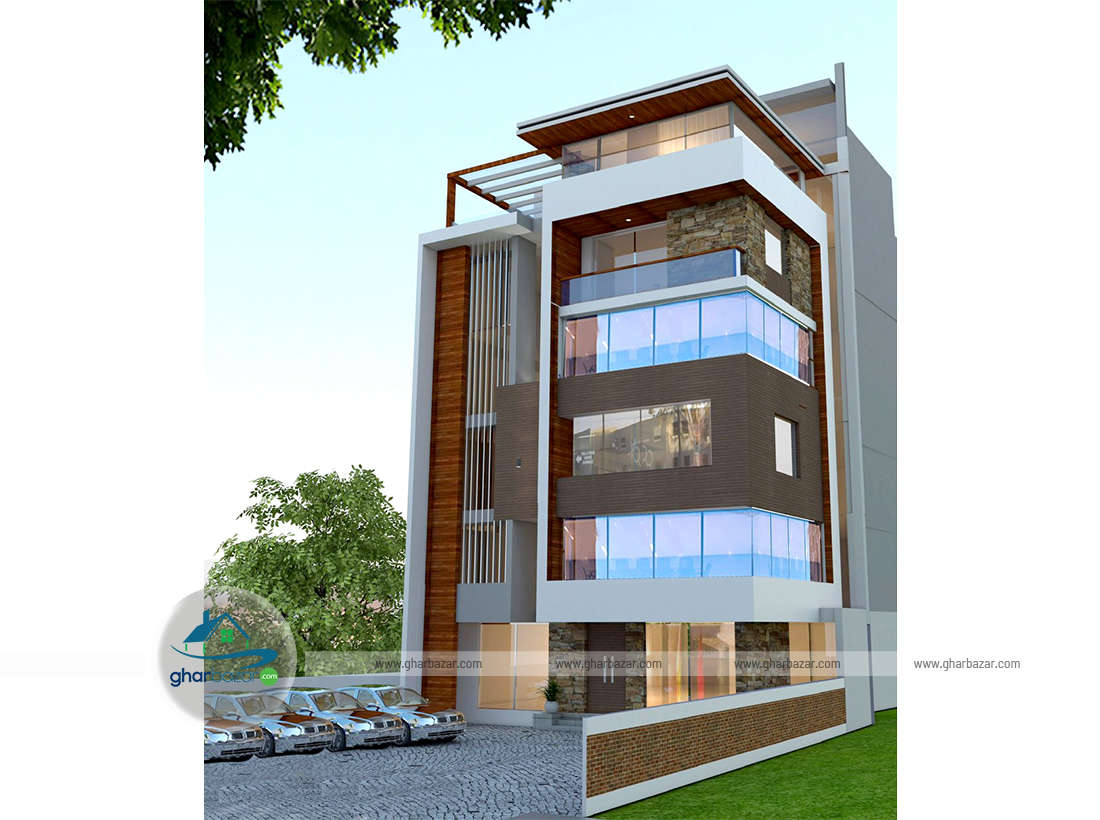 Commercial Space at Dhumbarahi
GB06369
Rs. 110 (Negotiable)

(One hundred ten per sq. ft.)
Property Details
Land area: 1-0-0-0
House area: n/a
Beds: -
Living: -
Kitchen: -
Bathrooms: -
Key Features
- Very good structure square shaped land
- Good for hotel, hospital, college, school.
Overview
Commercial Space at Dhumbarahi
Location:
Dhumbarahi, Kathmandu, Nepal
This under construction commercial building is available for rent located near Dhumbarahi Apartment, Kathmandu. The property has total land area of 1 ropani land with 8 meter access road. It is just 50 meter from ring road. The rent price of the property is Rs.110 per sq. ft.
Property Details
Area, Room & Floor Details
Land area: 1-0-0-0
House area: n/a
Flat area: n/a
Parking area: n/a
beds: -
living: -
kitchen: -
Bathrooms: -
Floors: 0
Other Details
FACED TOWARDS: South
CATEGORY: Commercial Building (Residential)
TYPE: Pillar System
CODE: GB06369
Update: 1 year ago
Views: 1409
Accessibility
LOCATION: Dhumbarahi, Kathmandu, Nepal
ROAD DESCRIPTION: 24 feet
ROAD TO HOUSE: n/a
Facilities and Amenities
Electricity
Water Supply
Drainage