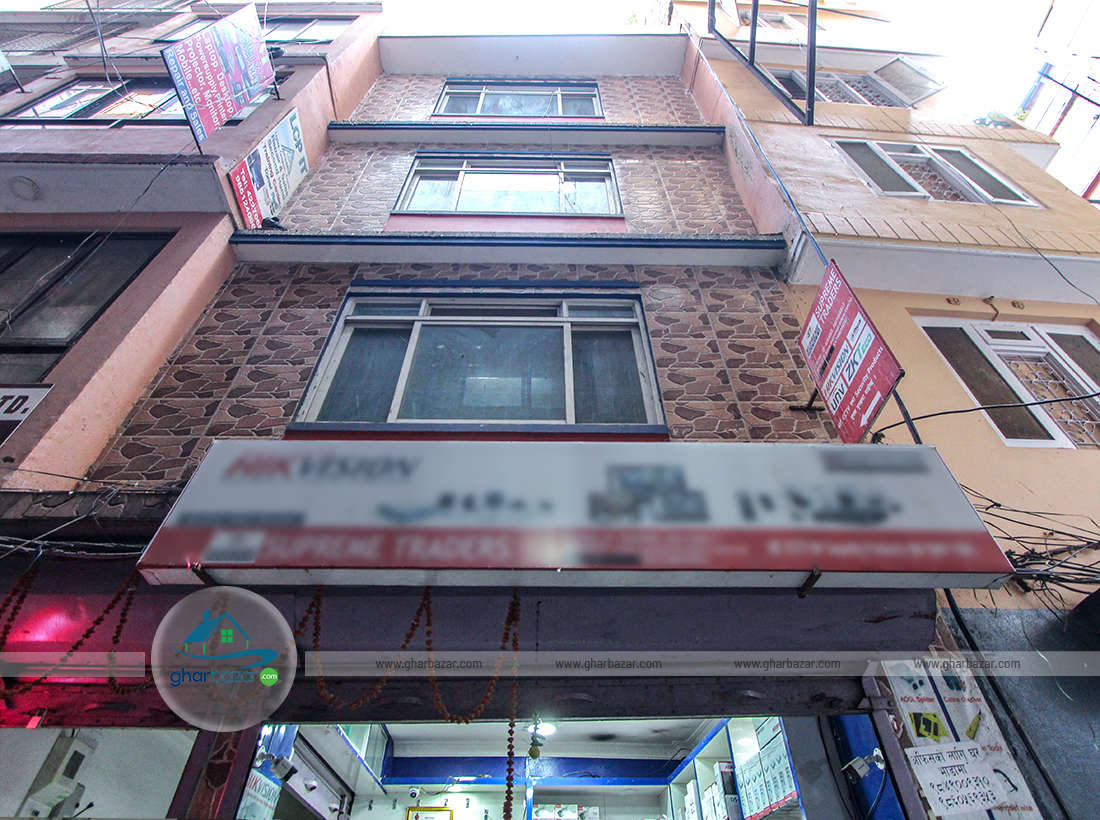 Commercial Building at New Road
GB07554
Rs. 50,000 (Negotiable)

(Fifty thousand per month)
Property Details
Built on: 2075 B.S.
Land area: 0-0-0-0
House area: 965 Sq. Ft.
Beds: -
Living: -
Kitchen: -
Bathrooms: 4
Overview
Commercial Building at New Road
Location:
Newroad, Kathmandu, Nepal
This commercial building is for Sale/Rent/Lease located at New Road near Sankata Temple and Muncha house, opposite of Computer house, Kathmandu. The house is faced towards the North. The total house area is 965 sq.ft. It is a 4.5 storied house with 1 shutter and each floor has 2 rooms, 1 bathroom. 1st, 3rd and 4th floor are available for rent, each floor is built in the area of 215 sq. ft.
The property is for Sale/Rent and for Lease. The rent price is 50 thousand per month and the selling price for the property is 5 crore.
Property Details
Area, Room & Floor Details
Land area: 0-0-0-0
House area: 965 Sq. Ft.
Flat area: 215 Sq. Ft.
Parking area: n/a
beds: -
living: -
kitchen: -
Bathrooms: 4
Floors: 4.5
Other Details
FACED TOWARDS: North
CATEGORY: Commercial Building (Residential)
TYPE: Pillar System
CODE: GB07554
Update: 1 month ago
Views: 118
Accessibility
LOCATION: Newroad, Kathmandu, Nepal
Main road Distance: 20m
ROAD DESCRIPTION: 12 Feet
ROAD TO HOUSE: n/a