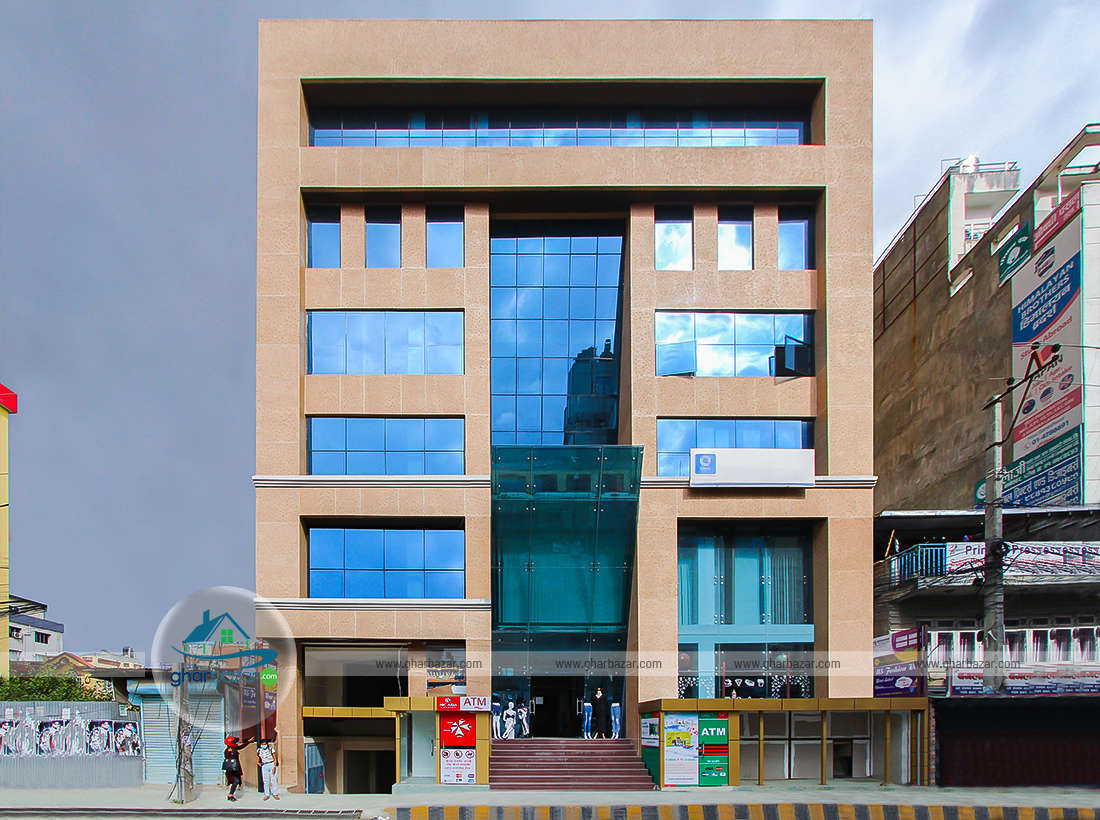 Commercial Building at New Baneshwor
GB06505
Property Details
Built on: 2075 B.S.
Land area: n/a
House area: n/a
Beds: -
Living: -
Kitchen: -
Bathrooms: -
Overview
Commercial Building at New Baneshwor
Location:
Shankhamul, New Baneshwor, Kathmandu, Nepal
This commercial building is located at New Baneshwor on the way to Shankhamul opposite of Janata Bank. It has access to 32 ft wide road access. The building is 6 storied catering different commercial functions, elevator and an abundant double basement parking. It is very feasible, well maintained, glass facet commercial complex and has a beautiful terrace.
Each floor is built in the area of 2850 sq. ft. This property is suitable for Banks, NGOs, INGOs, Insurance Companies, Restaurant, Shop, Corporate Offices etc.
The rent price for ground floor is Rs.500 per sq. ft. and for 1st to 6th floor is Rs.150 per sq. ft.
Property Details
Area, Room & Floor Details
Land area: n/a
House area: n/a
Flat area: 2850 Square feet
Parking area: n/a
beds: -
living: -
kitchen: -
Bathrooms: -
Floors: 6
Other Details
FACED TOWARDS: West
CATEGORY: Commercial Building (Residential)
TYPE: Pillar System
CODE: GB06505
Update: 3 years ago
Views: 6934
Furnishing: Not Furnished
Accessibility
LOCATION: Shankhamul, New Baneshwor, Kathmandu, Nepal
ROAD DESCRIPTION: 32 feet
ROAD TO HOUSE: n/a
Facilities and Amenities
Electricity
Water Supply
Parking
Earthquake resistant
Drainage