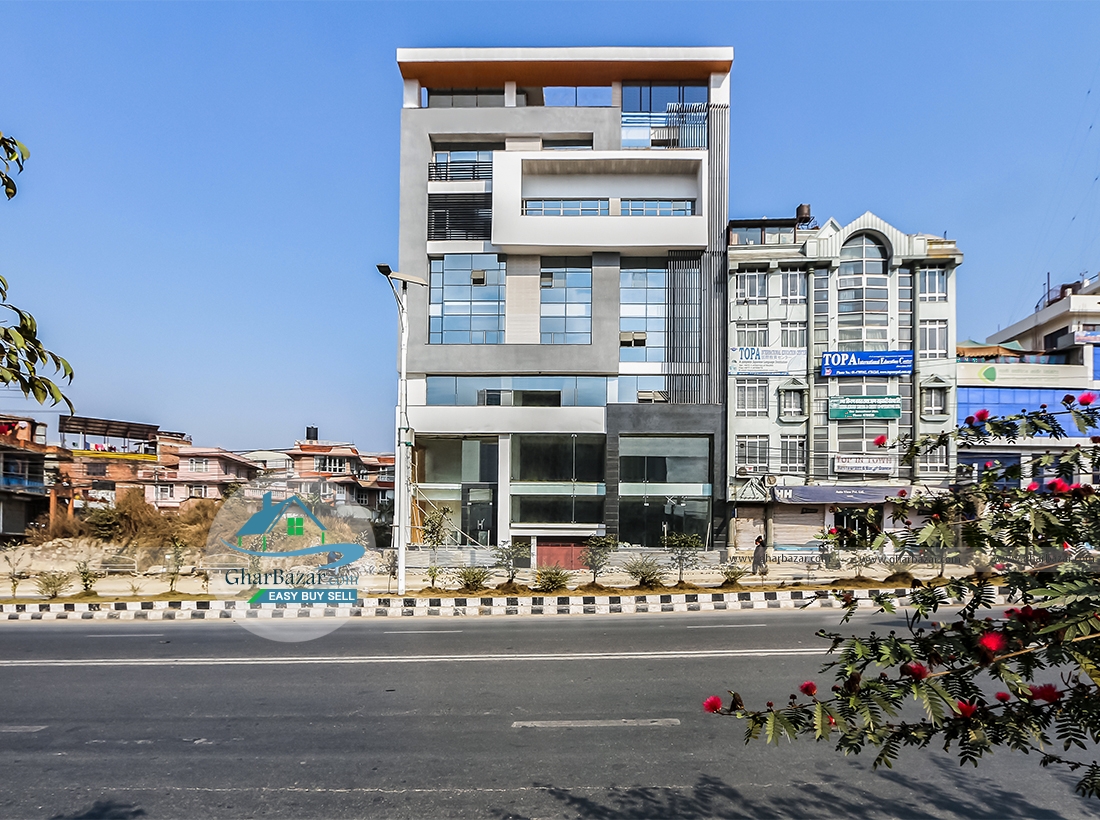 Commercial Building at New Baneshwor
GB04653
Rs. 0 (Negotiable)

(Not Disclosed)
Contact Information
tektonconsultancy@live.com
Property Details
Built on: 2073 B.S.
Land area: 34478 Sq. Ft.
House area: n/a
Beds: -
Living: -
Kitchen: -
Bathrooms: -
Overview
Commercial Building at New Baneshwor
Location:
New Baneshwor, Kathmandu, Nepal
This newly built commercial building
located at New Baneshwor, Kathmandu
near by Everest Hotel
.
The building has 8 floors (34,478 sq. ft.) catering different commercial functions, elevator and an abundant space for parking in the basement.
It is very feasible, well maintained, glass facet commercial complex as the south side is connected to the main road

. It has been designed with proper structural considerations and all necessary steps to make it earthquake resistant.
Property Details
Area, Room & Floor Details
Land area: 34478 Sq. Ft.
House area: n/a
Flat area: n/a
Parking area: n/a
beds: -
living: -
kitchen: -
Bathrooms: -
Floors: 8
Other Details
FACED TOWARDS: N/a
CATEGORY: Commercial Building (Commercial)
TYPE: Pillar System
CODE: GB04653
Update: 1 month ago
Views: 3889
Accessibility
LOCATION: New Baneshwor, Kathmandu, Nepal
ROAD DESCRIPTION: 6 lane
ROAD TO HOUSE: n/a
Facilities and Amenities
Electricity
Garbage Disposal
Internet
Parking
Earthquake resistant
Drainage
Telephone