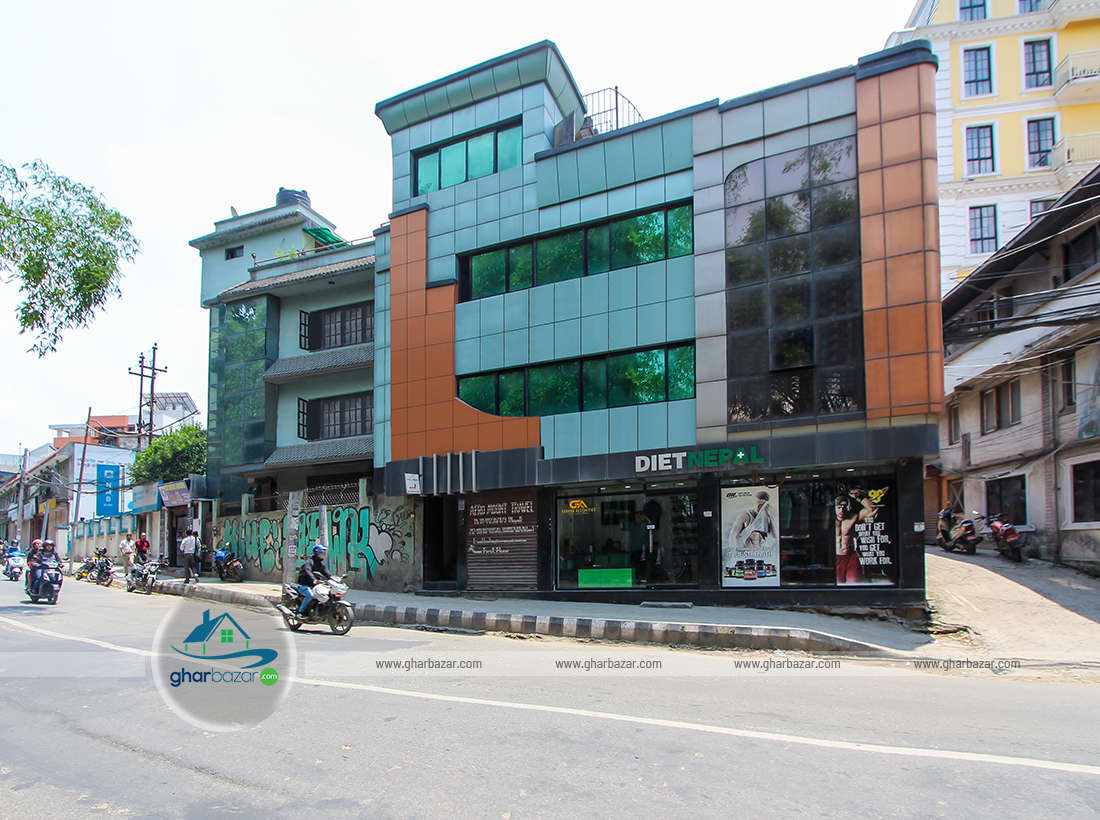 Commercial Building at Naxal
GB07078
Rs. 3,50,000 (Negotiable)

(For sale 15 crore/For rent 3 lakh 50 thousand per month)
Contact Information
Karan JB
karanlinkpark@gmail.com
Key Features
- Suitable for both commercial and residential purpose.

Overview
Commercial Building at Naxal
Location:
Next to NMB Bank, Naxal, Kathmandu, Nepal
This property is available for sale/rent both located in prime commercial area at Naxal, Nagpokhari, next to NMB Bank. It is situated near Jaynepal Hall and Narayanhiti Path. It has 26 feet wide access road.
This 3.5 storied house is built in the area of 6 aana 2 paisa land. The house has an area of 4000 sq. feet, was built on 2065 B.S.
This property has 8 bedrooms, 7 bathrooms, 1 living room, 1 kitchen and dining room. It faces towards North and also consist of puja room and store room. The property is suitable for both commercial and residential purpose. The selling price of this property is 15 crore and the rent price is 3 lakh 50 thousand per month.
Property Details
Area, Room & Floor Details
Land area: 0-6-2-0
House area: 4000 Square feet
Flat area: n/a
Parking area: n/a
beds: 8
living: 1
kitchen: 1
Bathrooms: 7
Floors: 3.5
Other Details
FACED TOWARDS: North
CATEGORY: Commercial Building (Commercial/Residential)
TYPE: Pillar System
CODE: GB07078
Update: 3 years ago
Views: 3445
Furnishing: Semi Furnished
Accessibility
LOCATION: Next to NMB Bank, Naxal, Kathmandu, Nepal
ROAD DESCRIPTION: 26 feet
ROAD TO HOUSE: n/a
Facilities and Amenities
Electricity
Water Supply
Parking
Telephone
Internet
Well
Drainage
Reserve Tank
Rental Income