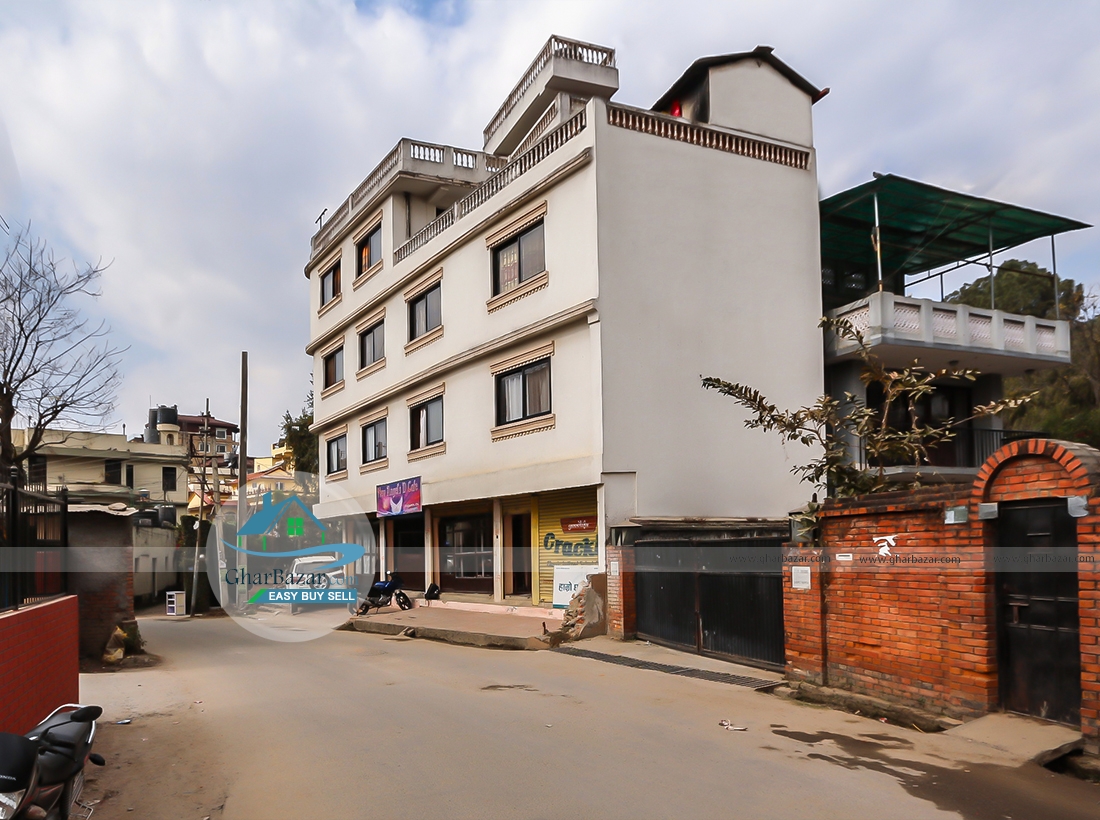 Commercial Building at Maharajgunj
GB04636
Rs. 3,45,00,000 (Negotiable)

(3 crore 45 lakh)
Contact Information
Narayan Poudel
sumitstores@hotmail.com
Property Details
Built on: 2063 B.S.
Land area: 0-4-3-0
House area: 3329 Sq. Ft.
Beds: 3
Living: 1
Kitchen: 1
Bathrooms: 4
Overview
Commercial Building at Maharajgunj
Location:
Kapan Marg, Kathmandu, Nepal
This
commercial building is located near the Kantipur Dental Hospital, Maharajgunj, Kapan Marg, Kathmandu. It is only 200 meter from Maharajgunj-Bansbari road
and 300 meter from Narayan Gopal Chowk. It has access to 26 feet black topped wide road. The property is built in area of 4 aana 3 paisa faces towards south-west. It is a
semi furnished 3.5 storied building. It has 917 sq ft with 4 shutters and 1 bathroom at the 1st floor, in the 2nd floor 917 sq ft hall and 1 bathroom, in the 3rd floor there are 2 bed rooms, 1 living, 1 dining, 1 kitchen and 1 bathroom at the top 582 sq ft attached master bedroom. It is suitable for offices, bank, hotels etc. The property price is 3 crore 45 lakh.
Property Details
Area, Room & Floor Details
Land area: 0-4-3-0
House area: 3329 Sq. Ft.
Flat area: n/a
Parking area: n/a
beds: 3
living: 1
kitchen: 1
Bathrooms: 4
Floors: 3.5
Other Details
FACED TOWARDS: South-west
CATEGORY: Commercial Building (Commercial)
TYPE: Pillar System
CODE: GB04636
Update: 2 years ago
Views: 9902
Accessibility
LOCATION: Kapan Marg, Kathmandu, Nepal
Main road Distance: 300m
ROAD DESCRIPTION: 26 ft
ROAD TO HOUSE: 200
Facilities and Amenities
Electricity
Solar Water
Drainage
Reserve Tank
Rental Income