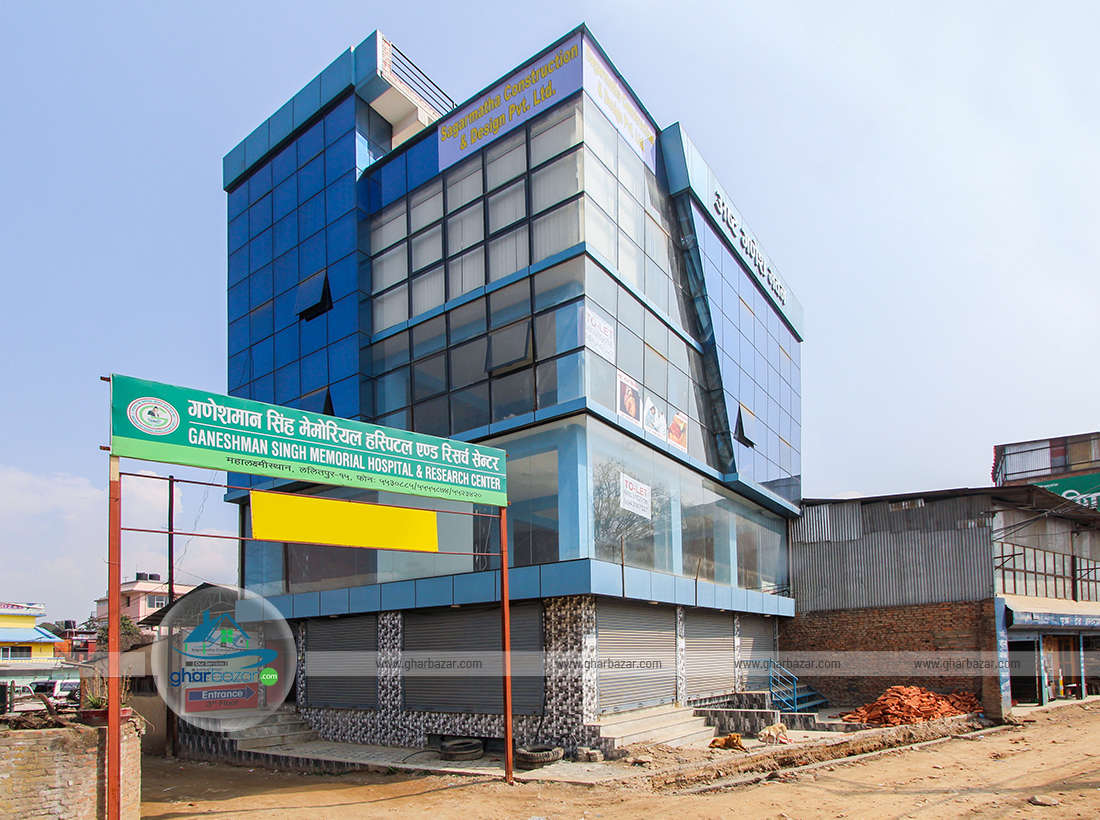 Commercial Building at Lagankhel, Mahalaxmisthan
GB06518
Rs. 100 (Negotiable)

(One hundred rupees per sq.ft)
Property Details
Built on: 2075 B.S.
Land area: 0-4-1-0
House area: n/a
Beds: 5
Living: -
Kitchen: -
Bathrooms: 5
Key Features
- Basement Parking
- 5 Shutters (990 sq. ft.)
- Open Space (1000 sq ft)
Overview
Commercial Building at Lagankhel, Mahalaxmisthan
Location:
Lagankhel, Mahalaxmisthan, Lalitpur, Nepal
This commercial building Astha Ganesh Complex is located in the prime commercial area at Talchikhel, Mahalaxmisthan,Lagankhel, Lalitpur. The building is built in the land area of 4 aana 1 paisa.
This is a 5 storied commercial building which is touched with main highway of Mahalaxmisthan. It has 5 big hall, 5 bathrooms and 5 shutters in ground floor. It has basement parking. The property is suitable for bank, insurance, corporate office, showroom, finances etc. The rental Price is 100 rupees per sq.ft.
Property Details
Area, Room & Floor Details
Land area: 0-4-1-0
House area: n/a
Flat area: n/a
Parking area: 990 Square feet
beds: 5
living: -
kitchen: -
Bathrooms: 5
Floors: 5
Other Details
FACED TOWARDS: None
CATEGORY: Commercial Building (Residential)
TYPE: Pillar System
CODE: GB06518
Update: 2 years ago
Views: 4139
Furnishing: Not Furnished
Accessibility
LOCATION: Lagankhel, Mahalaxmisthan, Lalitpur, Nepal
ROAD DESCRIPTION: 8 Lane Ring Road
ROAD TO HOUSE: n/a
Facilities and Amenities
Water Supply
Parking
Internet
Earthquake resistant
Electricity
Drainage