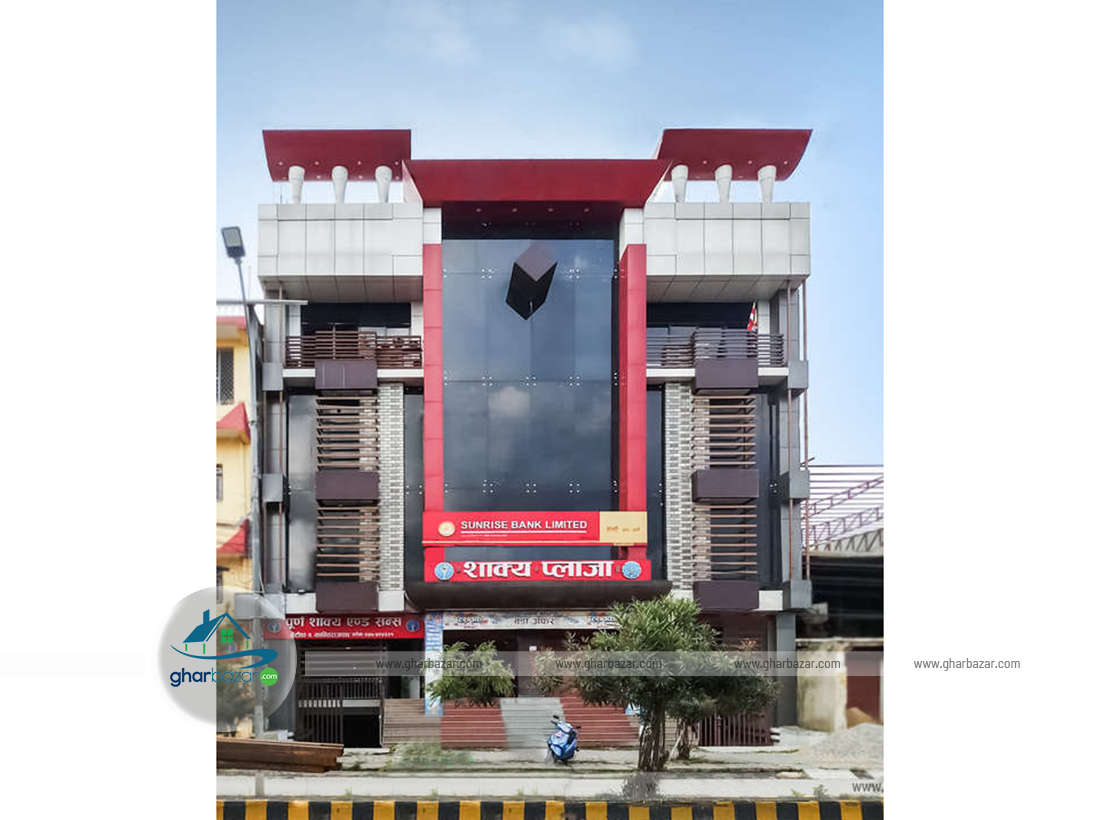 Commercial Building at Hetauda
GB07948
Rs. 60 (Negotiable)

(Rs. 60 - Rs. 120 per square feet)
Contact Information
Prem Shakya
info@gharbazar.com
Overview
Commercial Building at Hetauda
Location:
Kantirajpath-2, Hetauda, Makwanpur, Nepal
This commercial building is located at Kantirajpath-2, Hetauda, Nepal, which is at the heart of Hetauda Bazaar with access to main road. The building is four storeyed with abundant space for offices and shops. The space is suitable for banks, cooperatives, finance companies, insurance, corporate offices, institutions, shops, cafes and marts.
The building has ample parking space for two wheelers and four wheelers and has facilities like 24 hrs electricity backed with generator, water supply, elevator and 24 hrs security guard.
The property rent price:
1. Basement: Rs 60 per Sq ft
2. Ground Floor: Rs 120 per Sq ft
3. First Floor: Rs 80 per Sq ft
4. Second Floor: Rs 60 per Sq ft
The floor size is as follows:
1. Basement = 3244 sq ft
2. Ground floor = 2790 sqt ft
3. First floor = 2900 sq ft
4. Second floor = 2966 sq ft
Property Details
Area, Room & Floor Details
Land area: 3244 Square feet
House area: n/a
Flat area: n/a
Parking area: n/a
beds: -
living: -
kitchen: -
Bathrooms: -
Floors: 4
Other Details
FACED TOWARDS: South
CATEGORY: Commercial Building (Residential)
TYPE: Pillar System
CODE: GB07948
Update: 2 years ago
Views: 1890
Furnishing: Not Furnished
Accessibility
LOCATION: Kantirajpath-2, Hetauda, Makwanpur, Nepal
ROAD DESCRIPTION: -
ROAD TO HOUSE: n/a
Facilities and Amenities
Electricity
Water Supply
Parking
Telephone
Internet
Well
Drainage
Earthquake resistant
Reserve Tank