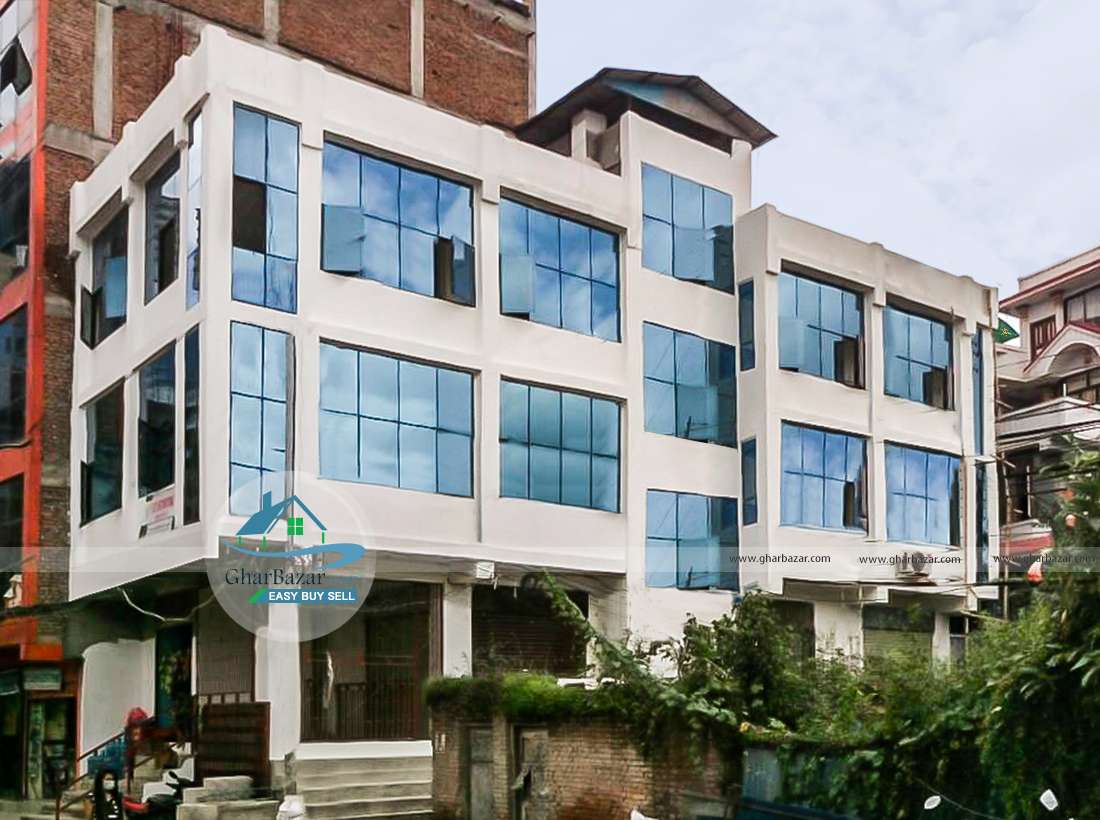 Commercial Building at Chabahil
GB04974
Rs. 35,000 (Negotiable)

(Each flat 35 thousand, 60 thousand for go down, 20 thousand for shutter/month )
Contact Information
Santosh Poudel
clickitsantosh@gmail.com
Property Details
Built on: 2073 B.S.
Land area: 0-5-2-0
House area: n/a
Beds: 6
Living: -
Kitchen: -
Bathrooms: 6
Overview
Commercial Building at Chabahil
Location:
Chuchepati, Kathmandu, Nepal
This
earthquake protection new commercial building is located near the K. L. Tower, Chuchepati, Chabahil, Kathmandu. It is only 50 meter away from Chabahil main road
and has access to 20 feet black topped road. The property is built-in area of 5 aana 2 paisa, faces North-East. It is a
3 storied building. It has 1400 sq ft opened space on the each floor and every floor has 2 bathrooms. It has 1200 sq ft parking lot at the basement. It is suitable for offices, banks, Institutes, etc. The building is available for rent. The property rent price per month is 35 thousand for each flat, 60 thousand for go-down and 20 thousand for each shutter.
Property Details
Area, Room & Floor Details
Land area: 0-5-2-0
House area: n/a
Flat area: 1400 Sq. Ft.
Parking area: n/a
beds: 6
living: -
kitchen: -
Bathrooms: 6
Floors: 3
Other Details
FACED TOWARDS: North-east
CATEGORY: House (Residential)
TYPE: Pillar System
CODE: GB04974
Update: 1 year ago
Views: 5366
Accessibility
LOCATION: Chuchepati, Kathmandu, Nepal
Main road Distance: 50m
ROAD DESCRIPTION: 20
ROAD TO HOUSE: 0
Facilities and Amenities
Electricity
Parking
Well
Drainage
Reserve Tank
Earthquake resistant