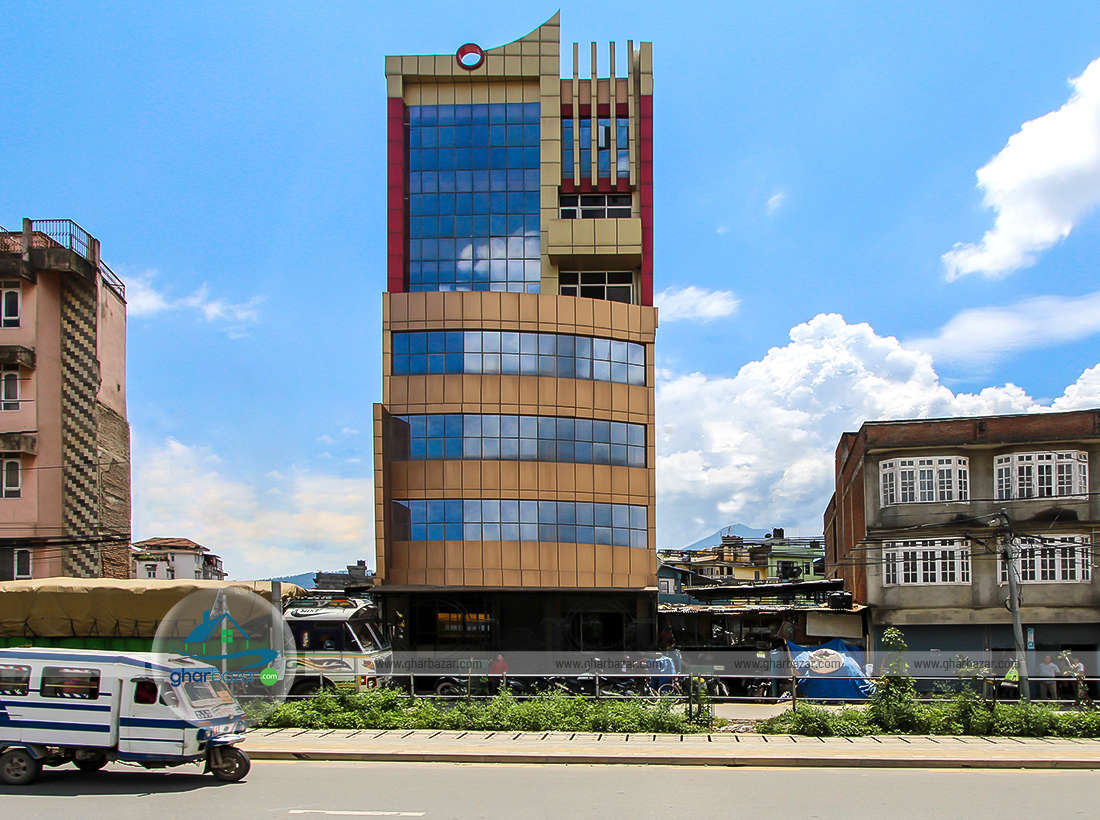 Commercial Building at Bagdol
GB07233
Expiry date: 2023-04-08 (in 238 days)
Property Details
Built on: 2072 B.S.
Land area: 0-10-2-2
House area: 24000 Square feet
Beds: -
Living: -
Kitchen: -
Bathrooms: -
Key Features
- The building is designed to withstand 9 Richter
scale earthquake.
- Basement Parking.
- Glass facet commercial complex.
- Beautiful rooftop.
Overview
Commercial Building at Bagdol
Location:
Bagdol, Ekantakuna, Lalitpur, Nepal
This commercial building is located at Bagdol near Nakkhu Chowk, Lalitpur. It has access to 12 lane wide ringroad. The building is 9 storied catering different commercial functions, elevator and an abundant space for parking in the basement. It is very feasible, well maintained, glass facet commercial complex and has a beautiful rooftop.
The total land area is 10 aana 2 paisa 2 dam and the building has area of 24000 sq. ft. This property is suitable for Banks, NGOs, INGOs, Insurance Companies, Corporate Offices etc. It has two reserve tanks of 18000 liter.
Property Details
Area, Room & Floor Details
Land area: 0-10-2-2
House area: 24000 Square feet
Flat area: n/a
Parking area: n/a
beds: -
living: -
kitchen: -
Bathrooms: -
Floors: 9
Other Details
FACED TOWARDS: North
CATEGORY: Commercial Building (Residential)
TYPE: Pillar System
CODE: GB07233
Update: 1 year ago
Views: 5912
Furnishing: Not Furnished
Accessibility
LOCATION: Bagdol, Ekantakuna, Lalitpur, Nepal
Main road Distance:
ROAD DESCRIPTION: 12 Lane Ring Road
ROAD TO HOUSE: n/a
Facilities and Amenities
Earthquake resistant
Water Supply
Drainage
Electricity
Parking
Reserve Tank