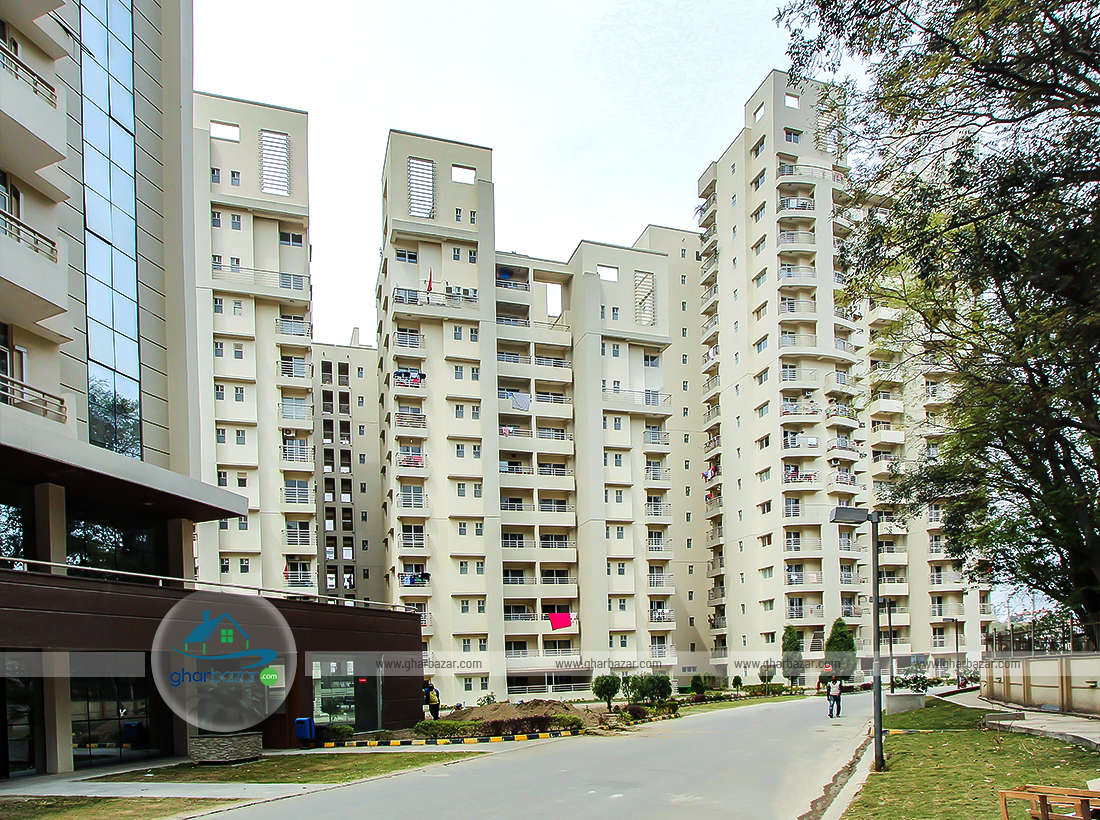 Cityscape Apartment
GB06659
Rs. 1,40,00,000 (Negotiable)

(1 crore 40 lakh/45 thousand per month)
Property Details
Land area: 0-0-0-0
House area: 1245 Sq. Ft.
Beds: 3
Living: 1
Kitchen: 1
Bathrooms: -
Key Features
-Basement parking
-Swimming pool
-Sauna, Steam, Spa, Community Hall
-Separate Private Parking
-Bouquet Hall
- Gym Hall



Overview
Cityscape Apartment
Location:
Hattiban, Lalitpur, Nepal
This apartment is located at a peaceful area of Cityscape Apartments, Hattiban, Lalitpur. It is close to Little Angel School and Salesberry Department Store. The 2nd (Flat No. 304) and 4th (Flat No. 501) floors in Tower B is available for sale and 1st (Flat no. 204) in Tower D is available for rent. The total area of each apartment is 1245 sq. ft. It is a fully furnished apartment that consist of 3 bedrooms, 1 kitchen, 1 living room with AC in master bedroom and living room. Provided facilities such as basement parking, sauna, steam, spa, gym hall, community hall, play ground, gardens, swimming pool etc can be used and 24 hour security service is available. The selling price is of Tower B is 1 crore 40 lakh for each apartment and the rent price of tower D is 45 thousand per month.
This property also has a separate private parking space.

Property Details
Area, Room & Floor Details
Land area: 0-0-0-0
House area: 1245 Sq. Ft.
Flat area: n/a
Parking area: n/a
beds: 3
living: 1
kitchen: 1
Bathrooms: -
Floors: 0
Other Details
FACED TOWARDS: None
CATEGORY: Apartment (Residential)
TYPE: Pillar System
CODE: GB06659
Update: 9 months ago
Views: 8108
Accessibility
LOCATION: Hattiban, Lalitpur, Nepal
ROAD DESCRIPTION: -
ROAD TO HOUSE: n/a
Facilities and Amenities
Electricity
Solar Water
Garbage Disposal
Earthquake resistant
Garden
Drainage
Parking
Internet