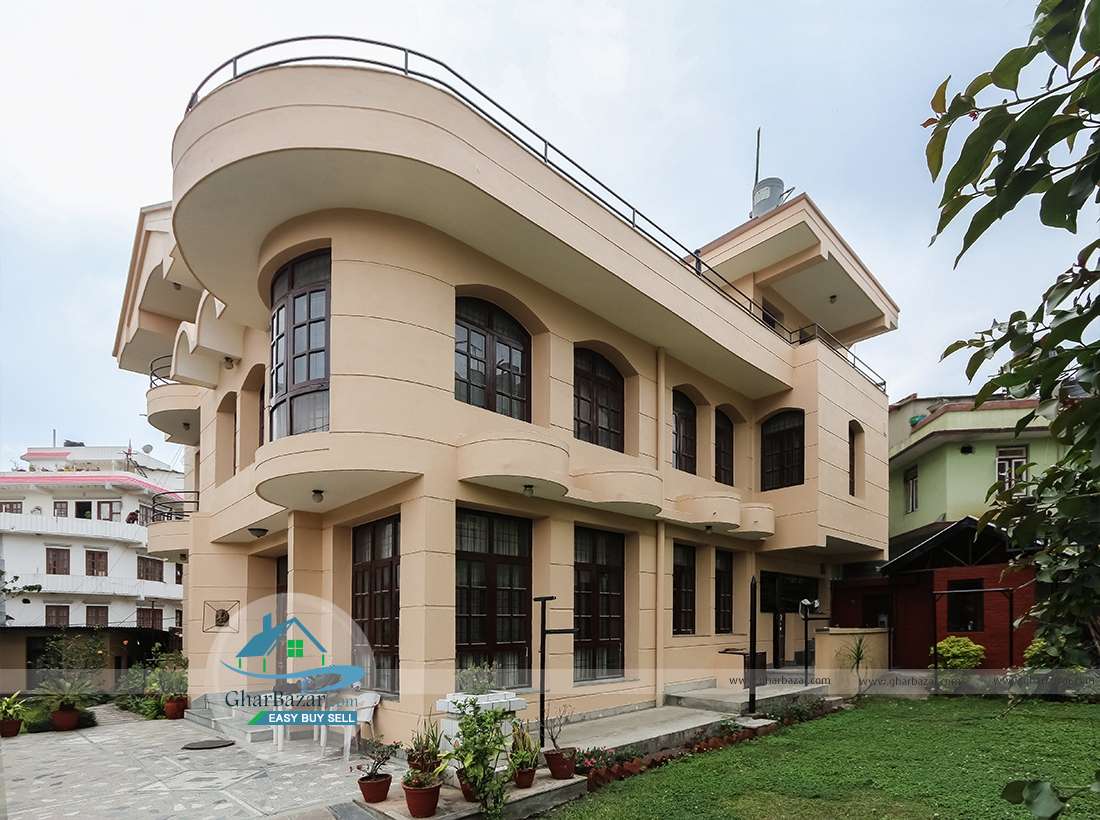 Bungalow at Gaurighat
GB05955
Rs. 1,00,000 (Negotiable)

(1 lakh for rent)
Property Details
Built on: 2065 B.S.
Land area: 0-12-0-0
House area: 2800 Sq. Ft.
Beds: 5
Living: 2
Kitchen: 2
Bathrooms: 4
Overview
Bungalow at Gaurighat
Location:
Chabahil, Kathmandu, Kathmandu, Nepal
A recently renovated, semi-furnished house with full parqueting (except for in kitchen and dining) available for sale/rent.
Key features:
* Spacious rooms and beautiful architecture with a large lawn for kids to play in.
* Two access available into the property. Garage space available for cars and parking space available for bikes.
* Located in Gaurighat, Chabahil - 200 m from ring road (Mitra Park, Chabahil), 10 min walk from Pashupatinath temple, and 10 min drive from Hyatt Regency Hotel/Bauddha
* Suitable for residence or an office
* Two access roads available into the property
Please talk directly with owner for more detail.
Property Details
Area, Room & Floor Details
Land area: 0-12-0-0
House area: 2800 Sq. Ft.
Flat area: n/a
Parking area: n/a
beds: 5
living: 2
kitchen: 2
Bathrooms: 4
Floors: 2.5
Other Details
FACED TOWARDS: South-east
CATEGORY: Bungalow (Residential)
TYPE: Pillar System
CODE: GB05955
Update: 1 year ago
Views: 1326
Accessibility
LOCATION: Chabahil, Kathmandu, Kathmandu, Nepal
Main road Distance: 250m
ROAD DESCRIPTION: 13 ft in south & 6 ft in east
ROAD TO HOUSE: n/a
Facilities and Amenities
Electricity
Solar Water
Cable TV
Parking
Garden
Earthquake resistant
Water Supply