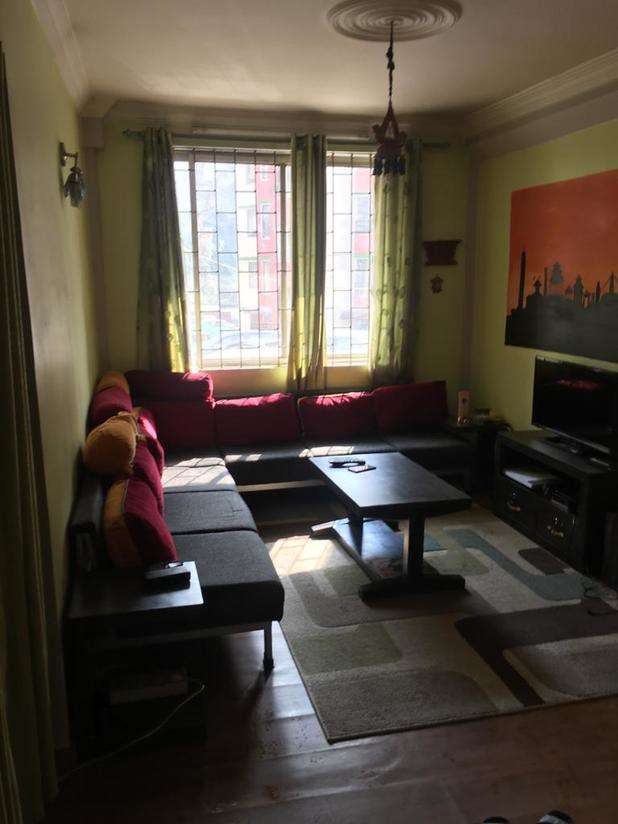 Apartment at Dhumbarahi
GB08156
Rs. 79,50,000 (Negotiable)

(Seventy nine lakh fifty thousand )
Expiry date: 2020-08-21 (in 37 days)
Contact Information
Amrish Sharma
amrisharm@yahoo.com
Overview
Apartment at Dhumbarahi
Location:
Dhumbarahi, Kathmandu, Nepal
-For Sale Beautiful, bright and sunny 2 bedroom apartment on the ground floor. Total area 615 sq.ft. -Laal Purja upto date. All taxes clear. Located in Oriental Apartments Dhumbarahi. Centrally located near supermarkets including Bhatbhatini Maharajgung. -East west facing. Access to sunrise and sunset as seen in the pictures. Easy access to the flat. Total floors in flat complex is 4 stories. Flat is located in ground floor so very easy access. No stair climbing required. -One car park spot is provided with this flat. 24x7 security provided. Gated community with public green area. Open style flat complex with many open areas. Safe, secure, clean. External of whole flat complex recently repainted. Best option for investment for rental income or for small family living. Contact No. 9810214305
Property Details
Area, Room & Floor Details
Land area:
House area:
Flat area:
Parking area:
beds: 2
living: 1
kitchen: 1
Bathrooms: 1
Floors: 1
Other Details
FACED TOWARDS: North-east
CATEGORY: Apartment (Residential)
TYPE: Pillar System
CODE: GB08156
Update: 2 months ago
Views: 397
Accessibility
LOCATION: Dhumbarahi, Kathmandu, Nepal
Main road Distance: 100m
ROAD DESCRIPTION: 30+ ft
ROAD TO HOUSE: Pitched road with proper drainage.
Facilities and Amenities
Electricity
Water Supply
Parking
Garbage Disposal
Garden
Drainage
Peaceful environment
Earthquake resistant
Reserve Tank